By Keith Loria, Contributing Writer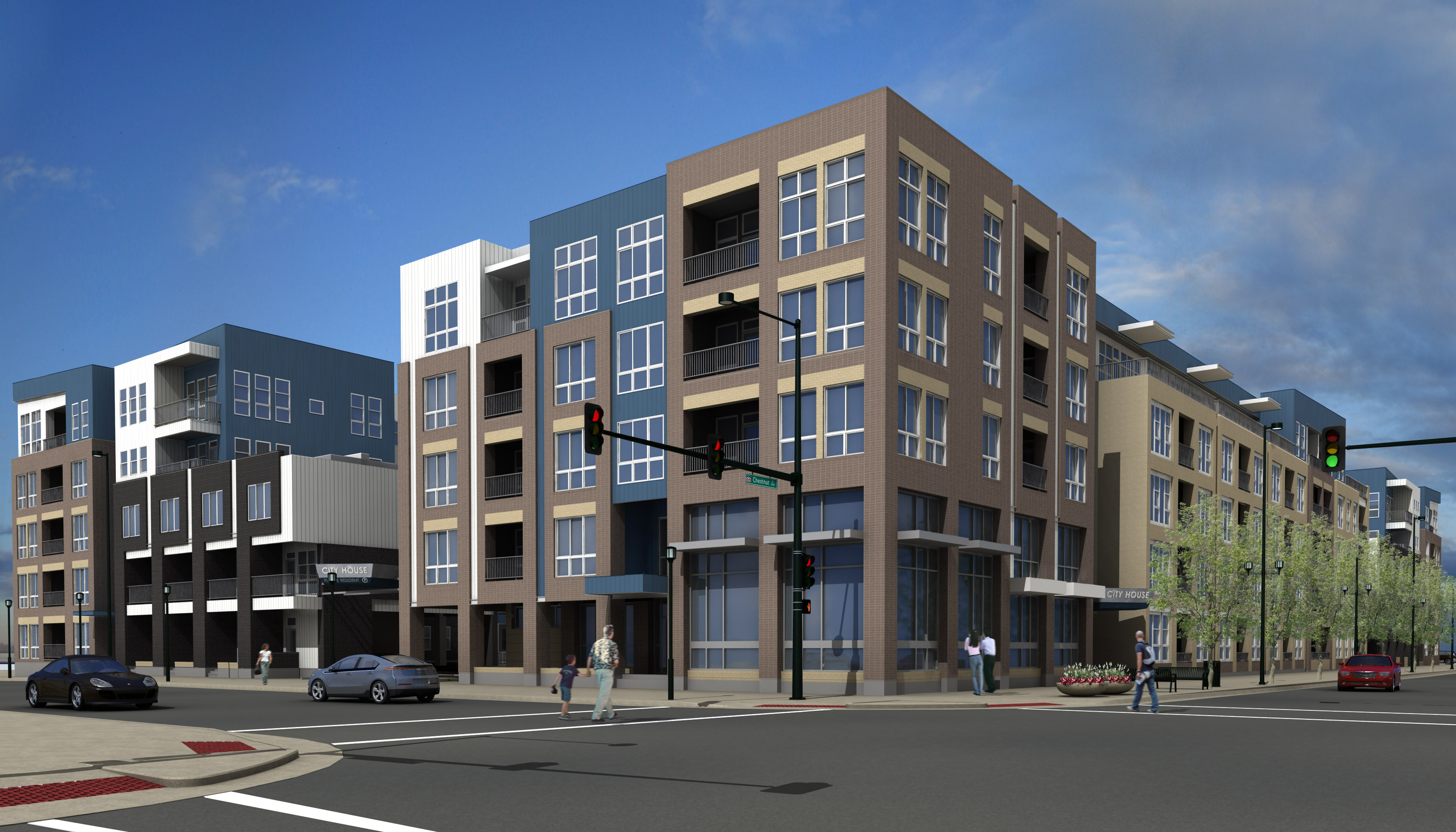 Wood Partners, East West Partners and USAA Real Estate have teamed to break ground on Alta City House, a five-story, 281-unit luxury apartment complex in Denver, Colo., that's part of an ambitious urban redevelopment project.
"It's an entire city block that we've purchased and access is pretty special," Tim McEntee, Wood Partners' director, told Commercial Property Executive. "There's a bridge that crosses over from Riverfront Park into Union Station and drops into our site. Then, 100 feet from there is the light rail platform that has just been relocated there."
Located at 1801 Chestnut St., Alta City House will be situated west of Denver's iconic train station at 17th and Wynkoop streets in the heart of the bustling Union Station neighborhood.
"Alta City House is going up in one of the most exciting urban living-working-entertainment centers in the country," McEntee said. "With over six modes of transportation—from light rail to bike paths—and access to three pro sports venues, 1,200 restaurants and bars, and one of the largest arts complexes in the nation, Alta City House could hardly be better positioned."
Alta City House will be part of a 12-block redevelopment initiative, anchored by Union Station, an ultramodern transit hub, surrounded by public plazas and gardens, restaurants, and residential and retail space.
"It's going to be a world-class urban development and it's already half way there," McEntee added. "Right now you have four million-square-feet of new commercial right next to Union Station and more corporate users moving in. It was a long time coming and right now it's one of the most dynamic spots in Denver."
The five-story apartment building will offer 183 one-bedroom units, ranging from 645 to 825 square feet; 90 two-bedroom units, from 991 to 1,227 square feet; and eight three-bedroom, 1,300-square-foot units.
Amenities planned include a rooftop deck with a year-round outdoor kitchen, fireplace, and swimming pool, a dog wash, a two-story fitness center, two-story club room, cyber café and outdoor courtyards and a plaza opening to the 18th Street pedestrian bridge.
"The amenity package is probably one of the most impressive that we've developed in Denver so far," McEntee concluded. "It will have a roof deck, it overlooks Coors Field, it will have a fully-equipped bike shop and a climate-controlled wine cellar with lockers for residents to utilize."
Like us on facebook: https://www.facebook.com/pages/Commercial-Property-Executive/258033884191