September 29, 2011
By Barbra Murray, Contributing Editor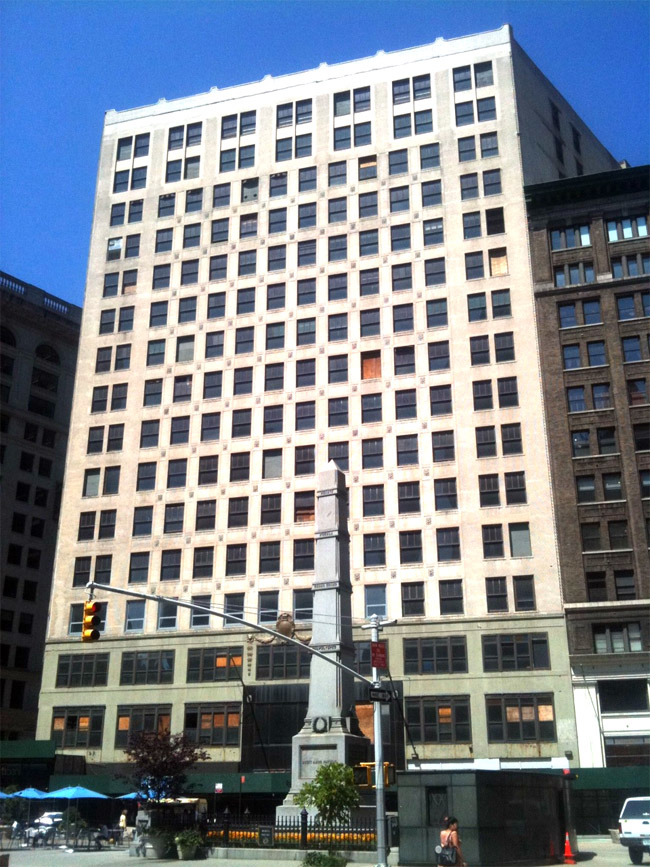 The 305,000-square-foot former office building at 1107 Broadway, formerly the Toy Building North in Manhattan, has come under the ownership of Morgan Stanley Real Estate Investing and The Witkoff Group. The partners acquired the property from Lehman Brothers Holdings Inc. through a short sale for $191 million, and plan to plug a hole in the city's condominium market by transforming the empty structure into an upscale residential destination.
Developed in 1915 in the Madison Square Park/Flatiron district, 1107 Broadway had been part of the 1 million-square-foot International Toy Center, which also included 200 Fifth Ave., a building recently sold by Lehman for a whopping $726 million.
Morgan Stanley and Witkoff have big plans for 1107 Broadway "The Witkoff Group's aim is to have 1107 Broadway set the mark for luxury residential properties in the Madison Square Park/Flatiron district," Steven Witkoff, CEO of Witkoff Group, said. "Throughout Manhattan there is only a limited supply of park-fronting condominiums, so the opportunity to develop a property with unobstructed views of Madison Square Park and unique physical attributes is an exciting one."
The luxury condo market in Manhattan is on the upswing, as indicated by the growing price tags. In the second quarter, the year-over-year price per square-foot had increased 4 percent, according to a report by the Corcoran Group.