By Barbra Murray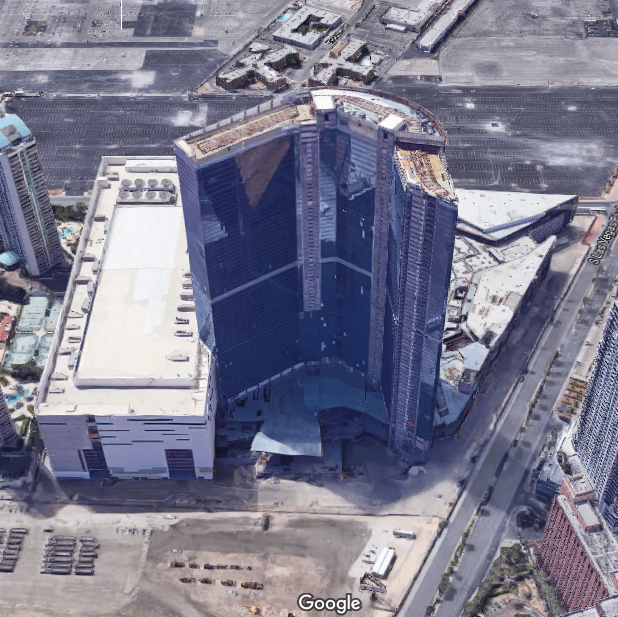 Witkoff is the proud new owner of the partially completed hotel casino development at 2755 Las Vegas Boulevard South, also known as the Fontainebleau project that never was. Witkoff and investment company New Valley LLC acquired the asset from Icahn Enterprises LP for $600 million.
"2755 Las Vegas Boulevard South is one of the best physical assets in the country, which is one of the reasons we were attracted to it," Steve Witkoff, chairman and CEO of Witkoff, said in a prepared statement.
Witkoff and New Valley picked up the Fontainebleau, which Icahn had acquired in 2010 for $148 million, at a notable discount to replacement cost. The original investment in land and improvements for the project totaled in excess of $2 billion. Situated just across from the Las Vegas Convention Center on nearly 23 acres along the Strip, the Fontainebleau was originally conceived to feature 3,815 guestrooms, more than 900 residential condominiums, 300,000 square feet of retail offerings, 155,000 square feet of gaming space, a 3,200-seat theatre, and then some.
The trade was a win-win. "IEP acquired this asset when others were unwilling to invest, and the sale has resulted in a gain of approximately $457 million for our unit holders," Carl C. Icahn, chairman of Icahn Enterprises, stated in prepared remarks.
A New Life in the Works
Under the new ownership, the Fontainebleau is unlikely to remain famously unfinished. Pointing to the strength of Sin City's lodging market, buoyed by increasing RevPAR growth and the absence of new supply since 2010, Witkoff revealed plans to institute its value-enhancing platform at the property.  Witkoff and New Valley aren't alone in their assessment of the potential for a positive future at 2755 Las Vegas Blvd.
"The Fontainebleau marks a unique opportunity on the Strip," Brent Pirosch, director of gaming consulting with commercial real estate services firm CBRE, wrote in a July analysis of the Las Vegas Strip gaming market. "New development projects on the Strip tend to cost at least $1 million per key to be competitive. Depending on the final buildout for Fontainebleau, however, the per key development cost, including the $600 million acquisition price, could be less than half what these others paid. This would help significantly reduce their development risk and still allow for a highly competitive product."
Photo courtesy of Google Maps