By Suzann D. Silverman, Editor-in-Chief
This year, CPE introduced a new awards program, the Distinguished Achievement Awards, to recognize outstanding deals, projects and strategies of 2010. The winners were featured in the October 2011 issue of Commercial Property Executive. Following are more extensive details on the winning entries.
Click here for a slideshow with more photos of these winning deals.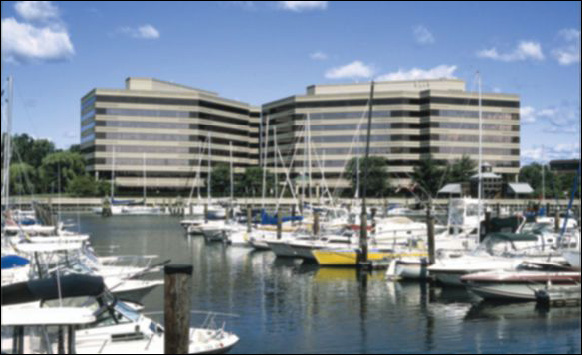 BEST LEASE: FIRST PLACE
Tenant: Starwood Hotels & Resorts Worldwide Inc.
Landlord/Property: Building & Land Technology and Lubert-Adler/ 333 Ludlow St., Stamford Harbor Plaza, Stamford, Conn.
Brokers: Neal Golden, Ross Perlman and John Goodkind, Newmark Knight Frank
Size of Lease: Approximately 300,000 square feet
Size of Property: 423,394 square feet in two adjoining towers built in 1989; was 61 percent vacant
Rent Range in Building: $35-$46 per square foot
Time it Took to Close the Deal: Four years
The Story: In a deal that took four years to complete, Starwood closed the largest corporate relocation to Connecticut in more than a year, bringing 800 high-paying jobs to the state. With its headquarters lease expiration approaching in its longtime location of White Plains, N.Y., Starwood with Newmark began a site search that took it to  East Coast marketsas far south as Orlando and Atlanta as well as to Phoenix. Ultimately, it settled on Stamford, Conn., where then Gov. M. Jodi Rell offered it what could amount to $89.5 million in financial incentives, including about $5 million in real estate tax relief, as much as $75 million in tax credits, plus a $9.5 million loan. Moving to Stamford, Conn.'s new Harbor Point mixed-use development in the city's  South End will also cut its occupancy costs by 20 percent and provide it with a long-desired opportunity to locate a Starwood hotel near the headquarters. Four years in the making, the deal will culminate with a planned move-in in 2012.
Judges Praised: The deal's complexity, the public-private aspects, the long nationwide search, its contribution to urban redevelopment and economic development, its location in a transit-oriented development, its size and its sustainability. One of the only major tenants to move around in the Northern New York City suburbs during the economic downturn, Starwood "legitimized the neighborhood. … They took advantage of a tough environment to get the deal done."
Submitted by: Newmark Knight Frank
---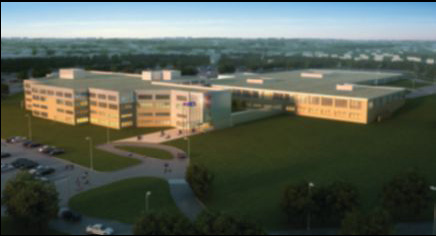 BEST LEASE: SECOND PLACE
Tenant: Defense Health Headquarters
Landlord/Property: GBA Associates; 7700 Arlington Blvd., Falls Church, Va.
Brokers: Peter Marcin, Brian Sullivan, Matt Lynch and Lauren LeHew of Cushman & Wakefield Inc. for landlord; Henry Chapman and Jarrett Morrell of CB Richard Ellis Group Inc. for tenant GSA, whose team was led by Jim Smale.
Implementation Team: Jim Davis, Bill Moyer and Ted Holt of Davis Construction; David Epstein, Kevin Wolcott, Don Ghent and Lisa Amster of Gensler
Size of Lease/Property: 668,285 square feet in three buildings constructed in 2011
Length of Lease: 15 years
Rent Rate: $38 per square foot
Time it Took to Close the Deal: 30 days (12 months from the time the tenant was identified)
The Story: With tenant Raytheon vacating the property by Dec. 31, 2010, after 30 years, landlord GBA Associates sought a replacement. Broker Cushman & Wakefield identified the Department of Defense but had to contend with a number of obstacles before convincing the General Services Administration it could meet BRAC 2005 guidelines and be considered a candidate for the consolidation of 13 owned and leased locations, spanning ground from Washington, D.C., to Texas, into one property inside the Beltway. It successfully fought two protests, the first by the incumbent lessor, at the GAO level, and the second by a losing competitor, at both the GAO and Court of Federal Claims levels. Faced with the prospect of failing to meet legally mandated BRAC occupancy deadlines, thereby losing the procurement, GBA Associates investment $1 million to $1.5 million without a commitment to keep the process moving forward. The first protest relied on a general industry belief that there was only one building that could meet procurement parameters–Victory Center–and Cushman & Wakefield ran a "stealth" mission, surprising the incumbent lessor with the alternative lease option. Meanwhile, Cushman & Wakefield needed to convince the GSA that it could meet a September 2011 occupancy deadline, which it achieved by making renovations in three phases, allowing for multiple construction crews to work simultaneously. Finally, Victory Center protested the lease award with the GAO and then with the U.S. Court of Federal Claims. Four months later, the leasing team claimed victory, at what proved to be a market rate higher than a subsequent ATFP BRAC lease executed months later and representing the only federal prospectus approved subsequent to Congress's position of not approving prospectuses unless they adhered to the GSA's less stringent ISC security standards.
Judges Praised: The speed of execution, especially considering the need to navigate government bodies; consolidation of such a large number of offices; adaptive reuse of the asset; its standing as the largest lease in the market for the year.
Submitted by: Cushman & Wakefield Inc.
---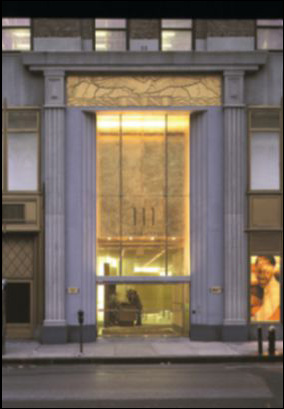 BEST SALE: FIRST PLACE
Buyer: Google Inc.
Sellers: Jamestown Properties, Taconic Investment Partners and New York State Common Retirement Fund
Property: 111 Eighth Ave., New York City
Broker: Eastdil Secured
Size of Property: 2.9 million square feet
Occupancy at Time of Sale: 98 percent
Asking Price: $2 billion (selling price reported to be $1.9 billion)
Cap Rate: Reported at 5.25 percent
Lender: Reportedly all cash
Property Built: 1932
The Story: The Jamestown 25 private investment fund joined Taconic Investment Partners and the New York State Common Retirement Fund as majority owner in early 2004. Jamestown and Taconic worked to complete a $68 million building-improvement plan designed to transform the Chelsea-located property into a Class A alternative to Midtown office space, with base-building renovations, an overhaul of the vertical transportation systems and upgrades to the building lobbies, common corridors, power plants and delivery systems. The efforts brought lease-up to 98 percent, including WebMD, Nike, Deutsche Advertising, Lifetime TV and Armani A/X, among others. Net operating income increased by more than 70 percent, and the owners were able to sell the property ahead of schedule. When Google purchased the property for its headquarters, Jamestown realized a return that was more than double its initial equity investment.
Judges Praised: The Google purchase gave the Chelsea/Meatpacking District meaning as an office market. The property was advantageous for a technology user, as a carrier hotel and entry point for telecommunications wiring into the market. Google paid full market value, a win for the sellers, yet competed with some of the largest real estate investors and "kind of pre-empted the process."
Submitted by: Jamestown
---
BEST SALE: SECOND PLACE
Buyer: Tishman Speyer
Seller: Mesirow Financial
Property: 353 N. Clark, Chicago
Brokers: Bruce Miller, Jim Postweiler, Jascint Vukelich, Nooshin Felsenthal, Dave Hendrickson, Mike Melody and Jimmy Board of Jones Lang LaSalle Inc.
Size of Property: 1.2 million square feet on 1.3 acres
Occupancy at Time of Sale: 79 percent
Selling Price: $385.5 million
Cap Rate: 5.7 percent
Property NOI: $21.9 million
Rent Range: $28-$30 net
Lender: Deutsche Bank
Property Built: 2009
Time it Took to Close the Deal: Seven months
The Story: Tishman Speyer scored a coup with the purchase of 353 N. Clark, which closed in December 2010. Mesirow Financial Real Estate developed the office building in 2009 and launched strongly, but leasing stalled at 79 percent, and the owner, facing construction loan deadlines with Hypo Real Estate Holdings six months after entering the market and unable to meet them, was forced to sell quickly. Tishman Speyer snapped up the property for a price that was reportedly lower than the cost of construction. The brokerage team secured a large single CMBS loan, part of a package that satisfied nearly the entire debt stack, allowing for the second-largest purchase in the city's CBD last year. Anchor tenants include Mesirow Financial and law firm Jenner & Block. The Dirk Lohan-designed property stands at 46 floors, with 214 underground parking spaces, a tenant-only health club, space for two restaurants, concierge services, a conference center, a tenant-only corporate cafe, shuttle bus service and a landscaped plaza iwth benches and a messenger center. Tenants include the headquarters of Mesirow Financial.
Judges Praised: A bond-like asset; the first CMBS deal in the city following Lehman Brothers' demise; Tishman paid an aggressive price for a property with some vacancy, which was risky in 2010, but it allowed the investor to make a comeback in the market.
Submitted by: Jones Lang LaSalle Inc.
---
BEST PROJECT: FIRST PLACE
Project: CityCenter, Las Vegas, 3780 Las Vegas Blvd. S., Las Vegas
Project Type: Mixed-Use
Owners/Investors/Developers/Financiers: MGM Resorts International and Dubai World (also handled own marketing, brokerage)
Date Construction Completed: July 2010
Total Cost of Project: $9 billion
Project Size: 18 million square feet on 67 acres (4,004-room ARIA Resort & Casino; 1,495-suite Vdara Hotel & Spa; 47-story, 392-room Mandarin Oriental; two-building, 37-story Veer Towers; 500,000-square-foot Crystals retail and entertainment district)
Builders: Perini Building Co.; Tishman Construction
Architects & Designers: Include Pelli Clark Pelli, RV Architecture L.L.C., Studio Daniel Libeskind, David Rockwell and Rockwell Group, Kohn Pedersen Fox and Helmut Jahn
The Story: The developers set out to "raise the bar" in Las Vegas by creating an urban metropolis on the Strip, with three goals: Make it transformative in design, sustainable in construction and practice, and the platform for the city's most dynamic public space. The largest private construction project in the world within a single development, it brought together eight internationally noted architectural firms, 45 interior designers and hundreds of expert consultants. It won six LEED Gold certifications, the 2010 Earth-Minded Award and the 2009 FSC Award. It established the city's first major permanent collection of art integrated into a public space, and ARIA assembled many of the country's top chefs and restaurateurs and incorporated Control4 Corp. personalized automation for each guestroom. Designed as a city within a city, CityCenter is laid out as a pedestrian-oriented district, with public parks and an entertainment district, and  a public monorail, city bus stops and a campus carpool incentive program connect it with greater Las Vegas. Construction entailed a close, multi-directional working relationship designed to ensure building materials met stringent sustainability, aesthetic, performance and cost criteria, with the ability to change products as better alternatives were determined, an approach which the design team believes led to higher-performing buildings with cutting-edge design appeal and smaller environmental footprints. In addition, efforts were made to ensure the most efficient means were incorporated to satisfy building demand for electricity, heating and cooling; ultimately, the decision was to take a district energy approach, with an 8.2 megawatt combined heat and power plant, which produces electricity cheaply and efficiently while utilizing waste heat for domestic hot water heating, with a similarly efficient cooling method. Technology was applied whenever possible to maximize building performance and reduce operating costs, and designers included enough bandwidth to accommodate breakthrough technologies of the future. Green features include the co-generation plant, which uses natural gas to create electricity and exhaust heat to make hot water; moisture-control sensors and other technologies to irrigate landscaping only as much as needed (reducing exterior water usage by 60 percent); tubing carrying hot or cold water in Crystals' concrete floors for heating and cooling; more than 50 percent of wood in ARIA and Crystals is certified by the Forest Stewardship Council; skylights throughout; use of native and drought tolerant plants; low-wattage lighting; slot machine bases do double duty as floor air-handling units to cool guests; pressurized showers use a third less water; the world's first stretch-limo fleet powered by compressed natural gas; energy-efficient exterior features including reflective rooftops and specially coated windows; more than 90 percent of construction waste was recycled; and products from more than 260 manufacturers within a 500-mile radius were incorporated into the project.
Judges Praised: The developers' success with such a huge project, a tremendous boost to the Las Vegas economy; MGM's ability to convince Dubai World to recapitalize the project in the face of a very difficult world economy. A big construction job creator, mixed-use and green. Libeskind's retail center is "spectacular." Overall center is "really interesting, not just Las Vegas architecture," which upgrades the market.
Submitted by: MGM Resorts International
---
BEST PROJECT: SECOND PLACE
Project: Constitution Square, Washington, D.C.
Project Type: Mixed-Use
Owners/Investors: StonebridgeCarras and Walton Street Capital
Developer: StonebridgeCarras
Date Construction Completed: One Constitution Square: Feb. 25, 2010; Two Constitution Square: April 9, 2010; Flats 130: Oct. 6, 2010
Occupancy Dates: One Constitution Square: October 2010; Two Constitution Square: May 2010; Flats 130: October 2010
Total Cost of Project: $600 million
Rental Rates: Office buildings fully leased. Flats 130: $2,000-$4,000 per month
Project Size: 2.5 million square feet on 6.9 acres (340,000-square-foot One Constitution Square; 589,000-square-foot Two Constitution Square; 440-unit Flats 130; 50,000-square-foot Harris Teeter)
Financier: TD Bank
Builders: Clark Construction Group (base building contractor, interior contractor for DOJ space); Davis Construction (interior contractor for GSA space)
Architects: HOK (base building architect for office space and DOJ interior space); SK&I (base building architect for residential space); Gensler (interior architect for GSA space); Parker Rodriguez (landscape architect)
Marketing: Interface (office buildings); Brand-Aid (residential)
Brokers: Studley Inc. (office tenants); Cassidy Turley (office landlord); KLNB Retail (Harris Teeter); Lincoln Property Co. (Flats 130 sales)
Photographers: Burwell & Burwell Photography; Mary Parker Photography; Gerlich Photography
Property Management: StonebridgeCarras Management
Hotel Owner/Operator: OTO Development
The Story: Constitution Square transformed an industrial rail yard into a mixed-use heart for the emerging NoMa district. Financed at $425 million in 2008, the project moved forward despite the economy's collapse, achieving $350 million in construction financing and partnering with the federal and district governments and private property owners; the dedicated largest component in the first phase was sold at an "attractive" profit in June 2010, two years before originally project but at the originally projected price. A 50,000-square-foot Harris Teeter grocery store was followed by a 200-room Hilton Garden Inn and a 575,000-square-foot office commitment by the U.S. Department of Justice, the GSA's headquarters and additional retailers. Sixty percent of the Flats 130 luxury apartments have been rented, with construction underway for a new headquarters for the U.S. Bureau of Alcohol, Tobacco, Firearms and Explosives. The first phase is LEED ND Gold, with One and Two Constitution Square certified as LEED Platinum for Core and Shell (in addition, the GSA is seeking LEED Platinum and the Department of Justice is seeking LEED Silver, while Constitution Square was the first project in the district to incorporate a rain garden). Having provided the land for the development of the New York Avenue Red Line Metrorail station, at the time the first "infill" station in the Metro system (built with a public-public-private combination of federal, district and private property owner investment), the project sits adjacent to both entrances of the newly opened station, on the most utilized line of the Metro system  and one stop from Union Station; adjacent to the Metropolitan Branch Trail, an eight-mile multi-use trail that will ultimately connect Union Station with Silver Spring, Md.; participates in the Capital Bikeshare project. Tax incentives included a real estate tax abatement to pay for the underground parking area for the Harris Teeter
Judges Praised: Redevelopment of a whole neighborhood within an existing infrastructure, extending the Triangle District; green mixed-use transit-oriented development near Union Station; innovative public-private teaming that reinvented an industrial area as office and a residential tax abatement to induce residential development.
Submitted by: StonebridgeCarras
---
THE JUDGES:
This year's judging panel included Jahn Brodwin, senior managing director of real estate advisory for FTI Consulting; Matt Bruck, managing director at McDuff Advisors L.L.C., partner at McDuff Capital and former managing director of RICS Americas; Dan Fasulo, managing director of Real Capital Analytics Inc.; Constantine Kontokosta, director of the Center for the Sustainable Built Environment at New York University's Schack Institute of Real Estate and principal & founder of The KACE Group; and Dennis Yeskey, senior advisor at AlixPartners L.L.P. The judges took their job very seriously, considering among the criteria the deals and projects themselves, the markets in which they were achieved and the challenges brought on by the difficult economy.
We would like to thank all of those who responded to the call for entries.