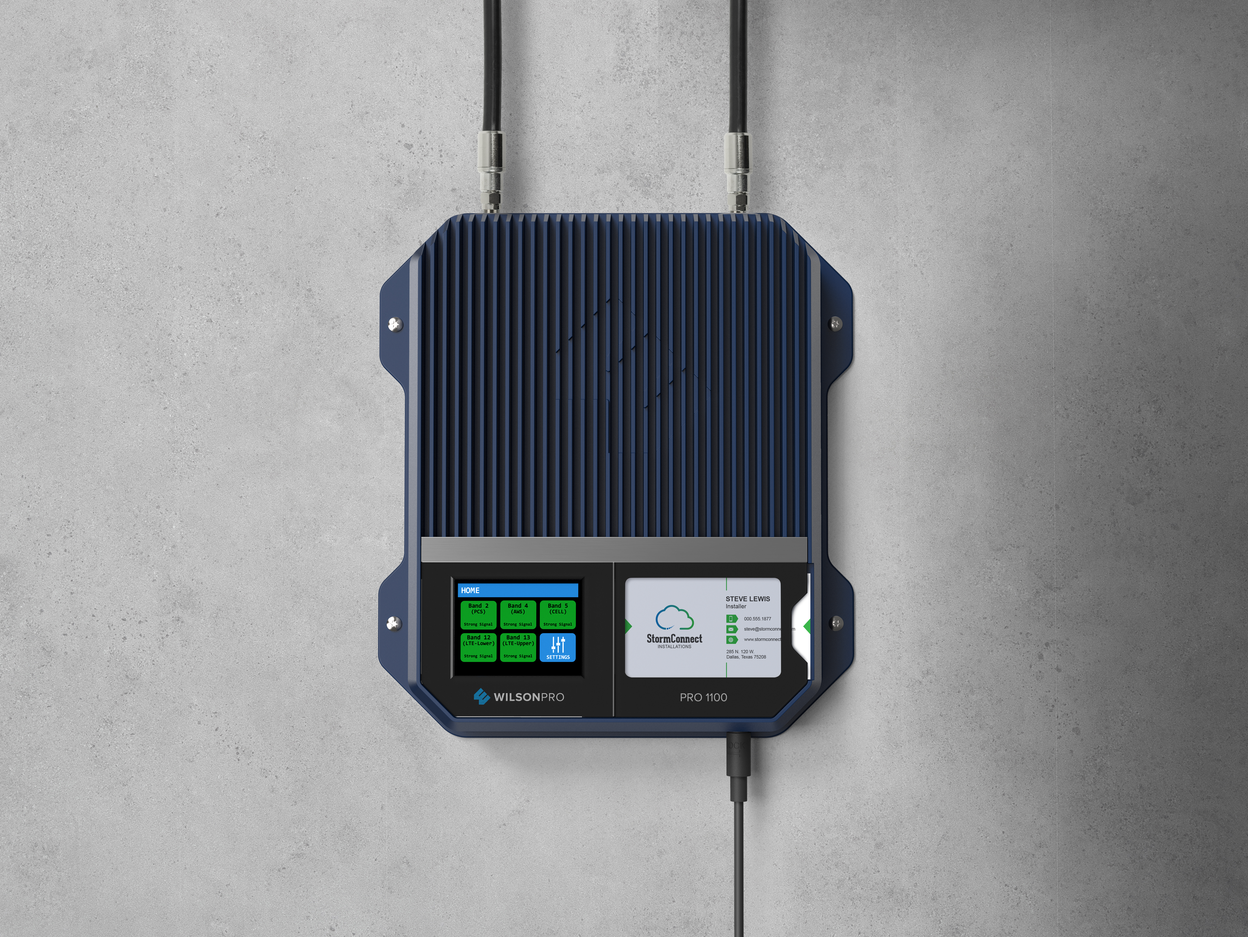 Wilson Electronics, a manufacturer of cellular signal booster technology and in-building wireless coverage solutions, has introduced WilsonPro Pro 1100, an enhanced cellular signal amplifier with high uplink and downlink power. The product is suitable for mid-sized commercial spaces, including retail, restaurant and office buildings.
Pro 1100 can cover up to 35,000 square feet of indoor square footage and has an uplink power of up to +25 dBm, enabling it to reach faraway cell towers. The high downlink power of +15 dBm grants greater indoor coverage. The amplifier includes a color LCD touchscreen featuring enhanced navigation capabilities which assist with installation and enable users to monitor the unit's performance, adjust the antenna, view signal strength meters and turn cell bands on and off.
The product kit also includes an outdoor wide-band directional antenna and an indoor omnidirectional wide-band dome antenna. Pro 1100 has extended dynamic range technology, which ensures that the amplifier always optimizes performance and doesn't overload or shut down, even if outdoor signals change. The product works with all North American cell phone networks, simultaneously amplifying cell signals regardless of carrier.