Property operators today face the challenge of improving energy performance from multiple directions. Recently the idea of developing a comprehensive strategy has been coming to the fore. What are the pros, cons and best practices? Yardi Energy Regional Director Annette Durnack addressed these issues in a wide-ranging exchange with Paul Rosta, CPE's executive editor.
Many property owners today have implemented a sustainability strategy. Why do you recommend that property operators specifically develop an energy strategy?
Both an energy strategy and a sustainability strategy are important parts of commercial real estate operations. A sustainability strategy typically focuses on producing the reports required to meet GRESB and ENERGY STAR requirements as part of a company's ESG—environmental, social and corporate governance—performance. An energy strategy is a more holistic approach to taking steps to reduce your energy cost and consumption that touches internal processes as well as building operations.
Although an energy strategy can include elements of environmental programs and ESG reporting, it's really targeted to utility costs and consumption. Having an energy strategy will improve operating income, tenant satisfaction and the overall value of your asset. Implementing an energy strategy is the best way to drive continuous improvement long-term. Next to MRO expenses, utility costs are the second-largest controllable expense that a commercial property incurs, and they typically make up 20 percent to 30 percent of operating costs. On average, a 500,000-square-foot commercial property spends on average $1.5 million per year on MRO expenses and $1 million per year on utility costs.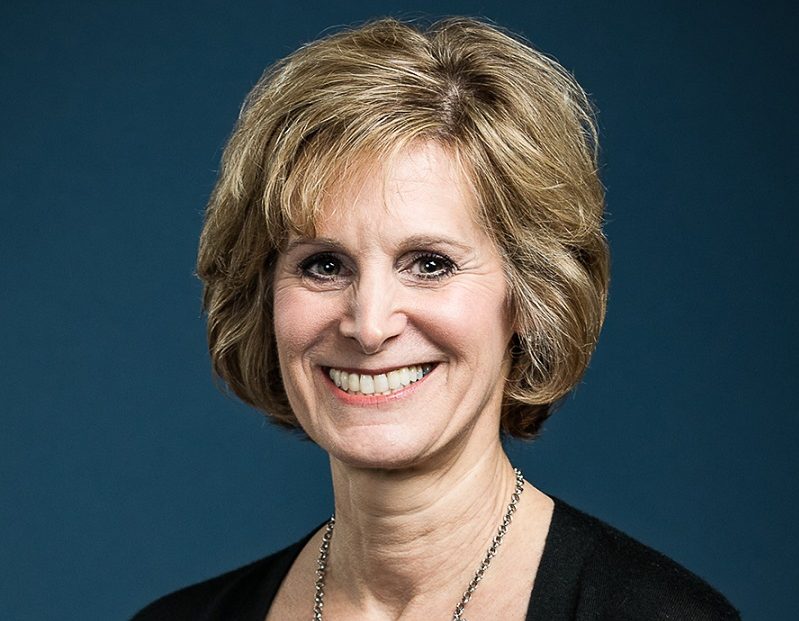 Over the past five to seven years, the industry has focused on innovative solutions that allow property owners to reduce MRO expenses, which makes sense, since it represents their largest bucket of costs. We anticipate that the next five to seven years will bring innovation to tackling energy costs, the next big expense bucket. Property owners seeking operational excellence are looking to their utility costs as the next place to find efficiencies and reduce costs. This is where having an energy strategy comes into play.
Looking at property operations, how would you describe the value of implementing an energy strategy? What kind of cost savings are possible?
There are five main drivers for developing an energy strategy that bring value:
1) Operating costs: reduce utility costs and lower maintenance costs by benchmarking your portfolio to look for outliers and correct issues that impact costs
2) Property value: increase net operating income and market valuation with fewer rental concessions and the ability to charge higher rents
3) Operations: streamline utility invoice processes to increase efficiency in financial operations and reduce risk from duplicate payments and late fees
4) Tenant experience: increase comfort, reduce tenant complaints and improve the building's profile to prospective tenants
5) Investor expectations: leverage higher returns to improve ESG reporting for investors to use as a part of their decision-making process.
What kind of cost savings are available?
It's important to invest in a solution that starts with access to complete utility data so you can begin to understand how you are using energy across your portfolio, identify excessive usage, and benchmark your properties to identity best and worst performers. Once you have that data, you can add a real-time metering solution that shows how you are using energy in real-time so you can look at your demand and consumption to see if your load profile is consistent with how you think you are operating your building. At Yardi, we call that gaining "energy intelligence".
At a minimum, energy intelligence solutions help property owners realize savings in the range of 2 percent to 5 percent of their annual energy costs. Once you have energy intelligence, you can move to implementing solutions that optimize building HVAC systems and detect equipment issues for energy automation. On average, energy automation solutions can help properties achieve 10 percent to 15 percent savings, and often more. With the combination of energy intelligence and energy automation, a 500,000-square-foot building can expect to achieve annual savings of as much as $200,000 or more. That drops directly to the bottom line and can have a significant impact on NOI.
Besides more cost-effective operation, can an energy strategy provide any other benefits to ownership? Can it increase a property's value, for instance?
Absolutely! Having a cohesive energy strategy positively impacts several areas across the organization. Most important, and as I previously mentioned, owners will see in an increase in net operating income. Property managers can benefit from improved LEED scores and ENERGY STAR scores by using those building scores to differentiate their properties from the competition. They will also experience increased tenant satisfaction from having a more energy efficient building with fewer maintenance issues related to tenant comfort.
Financial and accounting teams can reduce low-value effort and manual errors, freeing up their teams to perform other high-value initiatives to support the business. IT teams can benefit from solutions that allow the business to manage their portfolio from one stable platform rather than having disparate systems to manage. The operations team can have a view of all properties and can more easily benchmark properties to identify worst and best performers. And the sustainability team can have access to detailed data and reporting capabilities to prove energy savings and manage compliance activities.
How about issues like meeting investor requirements or complying with benchmarking regulations?
Having an energy strategy shows your investors that you are taking measures to minimize operating expenses while improving asset value and maximizing revenue. It also demonstrates that you recognize the importance of having measures in place that will allow you to meet any local, state and federal energy conservation goal. And for those investors who are focused on assets that meet certain Environmental, Social and Governance (ESG) scores, having an energy strategy in place will provide evidence of your commitment to these objectives.
What do you recommend to owners and managers who are looking to build an energy strategy?
It can seem daunting for a company to know where to start when building a new energy strategy. The best approach is to tackle it in phases: crawl, walk, run. The first phase should focus on getting access to and understanding your utility costs and consumption data. From there, the second phase should focus on looking for ways to leverage the data to impact real-time energy use before it costs you money. Then, the third phase can be higher investment opportunities to improve the performance of your building through energy optimization and fault detection. By taking this approach, the process will be more manageable, and you will make better informed decisions regarding your overall building performance.
Do you have any tips about getting started, and what kinds of resources are available?
My suggestion for getting started is to find a partner to work with that you trust, that has expertise in the energy industry, and that understands your unique challenges as the owner/operator/manager of commercial real estate assets. And since compliance reporting will be an important aspect of achieving your energy strategy goals, working with a company that is recognized as an industry leader by ENERGY STAR and GRESB is an important consideration as well. This will assure you that they understand intricacies and are staying abreast of the regulations that you will be required to meet. Lastly, I would suggest working with a company that is vested in having a long-term relationship with you and that is focused on continuing to provide you value through technology enhancements and process improvement business solutions.
Are any other perspectives on developing an energy strategy that would be helpful for property owners, managers and to consider?
In today's world oversaturated with terms like 'green' and 'sustainability', it seems like everyone should be aware of the environmental impacts of having an energy strategy and reducing costs and consumptions. But the implications go beyond the buzz words. The Institute for Market Transformation estimates by 2028 the U.S. could hit the Paris Agreement targets with about 30 percent reduction in real estate emissions alone. Couple that with epa.gov estimating that the average commercial building in the U.S. wastes about 30% energy consumption and it just further illustrates the value and the need for businesses to adopt an energy strategy and affect these changes now – for their bottom line and the world.