By Alexandra Pacurar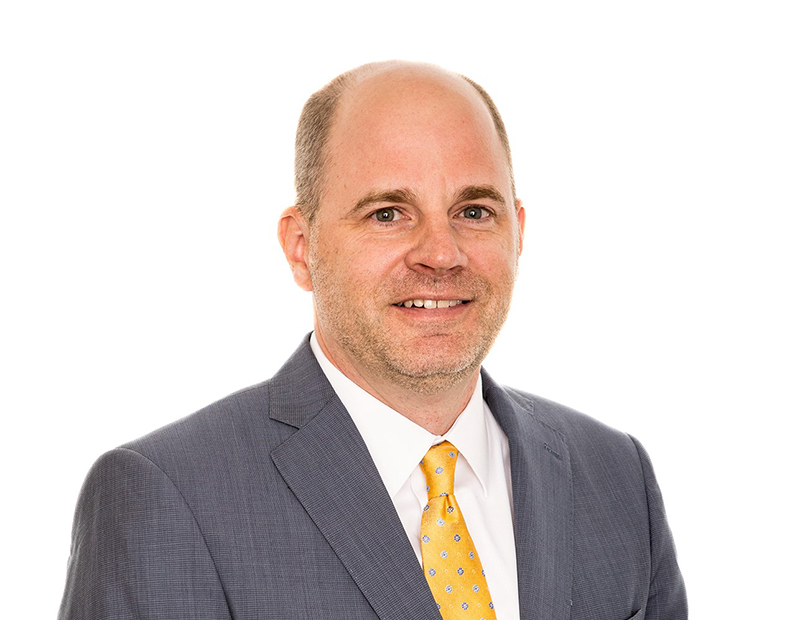 Gemini Rosemont Commercial Real Estate added John Meehan as its new chief operating officer in January. A former capital markets director at Douglas Emmett, Meehan is responsible for corporate transactions, and providing financing and multidisciplinary leadership for the office investment platform. Gemini Rosemont's COO revealed his take on the latest trends and challenges in the office sector, and what it takes to provide tenant satisfaction in 2018.
How do you see the office market today? What are the main trends in the sector?
Meehan: Office fundamentals are still strong, led by the growing economy and positive employment numbers. Right now, we're seeing a competitive acquisition environment for gateway and select secondary market properties that meet our investor mandate. Gemini Rosemont is right in the mix, tapping into our 25 years of experience in the office sector to make aggressive offers on qualifying properties.

What about the challenges?
Meehan: Interest rates are always something to keep an eye on from an investment perspective. It impacts the cost of borrowing and determining targeted investment returns. We stay in close contact with our diverse base of lender and brokerage relationships to stay ahead of coming changes in the borrowing and investment market. We have to work with the current rates no matter what they are, so we adjust accordingly. You can't change where the market is headed, but you can definitely be prepared.
In recent years, demand has increased for office properties located in urban markets, particularly in downtown areas. How do you see this trend going forward?
Meehan: We expect this trend to continue in the CBD areas. Office users want to be close to walkable amenities and public transportation. In fact, we expect this trend to extend into the suburban market where there are established urban nodes that exhibit the same aspect of the CBDs, especially housing, walkable amenities and access to public transportation.
What can you tell us about the suburban office markets?
Meehan: While the focus has recently been on the urban renaissance, young people will by and large follow the path of marriage and a desire for a house with a yard. The suburban markets will always have a good employee base and right now there are probably some better long-term values to be found in certain suburban markets. We have a long, successful history in these markets and while we don't want to discount the trend towards live-work-play CBDs, we recognize that well-located suburban markets are alive and well.
Could you list a few hot U.S. markets for office properties in 2018?
Meehan: We are focused on coastal gateway cities, including Seattle, San Francisco and Los Angeles on the West Coast, and New York and Boston on the East Coast, along with some select secondary markets. These markets fit within the characteristics we are targeting: technology tenant base, strong employment and institutional-quality properties.
How did the needs of office tenants change over the past few years?
Meehan: People have changed the way they use office space and the needs will continue to evolve to meet the priorities of the workforce. There are more interactive social spaces, from an open kitchen for a small tenant to full living room and hotel-style amenities for larger tenants. Building common areas and other amenities are more of a focus now than just an afterthought. With more people moving into smaller, more flexible spaces, landlords have to be more creative and hands-on to deliver tenant satisfaction and investor returns.
What are your expectations for the office sector this year?
Meehan: We expect another positive year in 2018. Fundamentals are still good with rising rents and increasing occupancy. The coastal gateway markets we are focused on look to remain strong in the coming years. This is largely driven by the continued growth in employment from technology and creative tenants.
What are your goals in your new role at Gemini Rosemont?
Meehan: We have a mandate to aggressively grow our assets under management over the next few years. My role is to support the acquisition, financing and capital teams…With strong financial backing from our Hong Kong partners and the assets we currently have under management, we're poised to achieve this goal.
Image courtesy of Gemini Rosemont