By Adriana Pop, Associate Editor
Whole Foods Market is planning to relocate its existing store on Chagrin Boulevard to the Pinecrest mixed-use project at I-271 and Harvard Road in Orange Village, Ohio. The official opening of the new location has yet to be disclosed.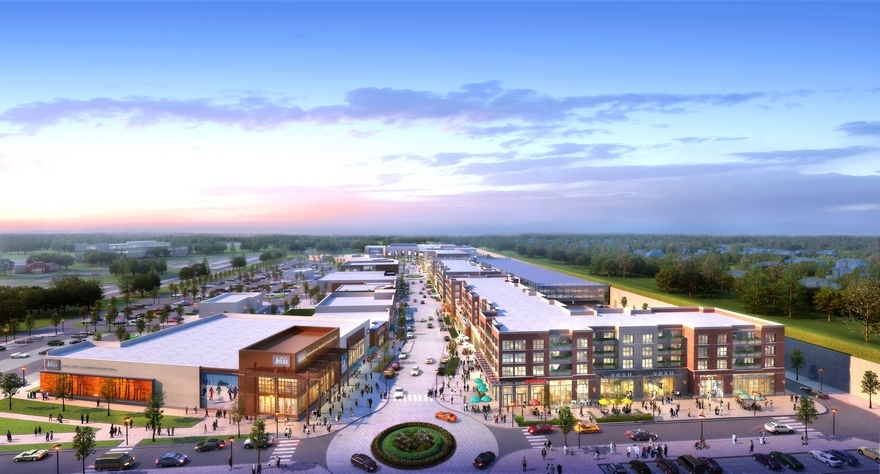 The upcoming 45,000-square-foot store will be part of the $230 million development, along with other retailers, many of which are new to the northeast Ohio market. These include outdoor recreation store REI; Silverspot Cinema, a movie theater where guests enjoy dinner and drinks; Pinstripes, an Italian bistro offering bowling and bocce; and neighborhood restaurant and tavern Old Town Pourhouse.
The 58-acre Pinecrest project is being developed by Fairmount Properties and its joint venture partners, including Lennar Commercial and members of the DiGeronimo Family, long known in the community for their success at Independence Excavating and Independence Construction, as well as Lewanski Development.
Site work is currently under way for the new development. Some retail tenants at Pinecrest are scheduled to open in 2016. Upon completion in 2017, the project will offer 400,000 square feet of retail space, a mix of 150,000 square feet of class A office space, a 150-room boutique hotel, as well as 90 new apartments. Six months behind, the second phase of the development will bring several hundred residences that will cater to both young professionals and empty nesters.
"Whole Foods Market will be an extraordinary addition and a natural fit for Pinecrest," Randy Ruttenberg, principal at Fairmount Properties, said in prepared remarks. "This exciting announcement will further Pinecrest's unmatched experience given the number of best-in-class retail, restaurant, home and entertainment operators already committed."
"We are proud of our history serving the Cleveland community," added Scott Allshouse, president of Whole Foods Market's Mid-Atlantic Region. "So, in an effort to continue to evolve and improve our commitment, we're investing in this neighborhood, our customers and team members. This new site will help us continue to strive for the best experience possible with every trip to a Whole Foods Market."
Rendering courtesy of Fairmount Properties