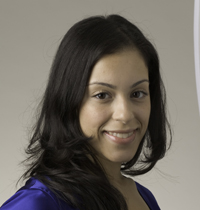 By Griselda Bisono, Assistant Vice President & Analyst, Moody's Investors Service
Although lodging fundamentals have remained strong for several years, record occupancy levels and supply coming online indicate the cycle is nearing its end.
However, we still expect lodging REITs' earnings to grow, and our outlook for the four U.S. lodging REITs that we rate is stable due to our expectations for the fundamental business conditions in the hotel industry over the next 12 to 18 months, as well as REITs' shifting investment strategies and strong balance sheets. The REITs we rate will maintain more defensible portfolios because in recent years they have trimmed their holdings and shored up their balance sheets.
U.S. lodging operators will experience more tempered growth in 2016 versus previous years due to a slowdown in occupancy and average daily rate (ADR), resulting in lower revenue per available room (RevPAR) growth. We expect EBITDA growth in the sector of 4.5 to 5.5 percent in 2016. But after five straight years of improvement, occupancy, ADR and RevPAR are at all-time highs in the lodging industry, as evidenced in the chart below.
Occupancy rates reached an all-time high in 2014 at 64.4 percent, and we expect a modest increase of less than 1 percent in 2015. However, new supply expected over the next 12 months may result in occupancy rates reversing course and beginning to decline. ADR will continue to drive RevPAR growth through 2016, primarily from the individual business and leisure travelers (the transient segment), who also drove the RevPAR increases of recent years. We expect ADR and RevPAR growth in the mid-single digits in 2015 and 2016. Growth in ADR will occur most in the higher-scale chains (upscale, upper upscale and luxury), where there is little room for occupancy gains. Lower price segments, however, will see growth in both ADR and occupancy. Hotels will also benefit from growth in group bookings for business over the past two years, which have not yet translated into ADR growth because of the significant lag from the time of booking to room stay.
The existing supply of hotel rooms has grown slowly in recent years, up just 1 percent from a year ago, according to Smith Travel Research. However, the pace of supply growth is increasing, and we expect higher completions versus net absorption over the next two years to result in more moderate RevPAR growth than what we have seen over the past five years.