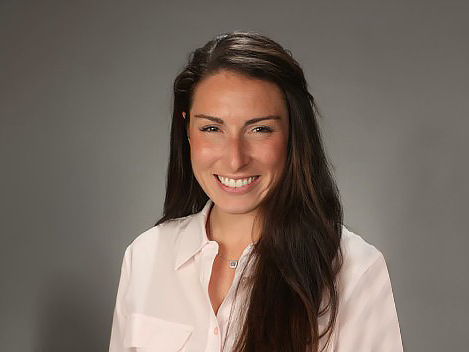 Since it first appeared, in 2005, the concept of coworking has spread across the world. Individual workers, as well as businesses, benefit from this type of environments more than they do from traditional offices. Seeing Orlando, Fla., grow as a hotspot for techies and entrepreneurs, Novel Coworking—which expended in Minneapolis in October—decided to enter the metro and purchased the 100-year-old Angebilt Building at 37 N. Orange Ave. for $13.7 million. The company plans to invest several million of dollars into renovations to transform the property into a dedicated coworking space.
Why did the company choose Orlando, what strategies does it use to maximize the space and what other markets are seeing the highest demand? Novel Development Executive Jessie Callahan answered in the interview below.
At the beginning of the year, Novel Coworking acquired The Angebilt Building in Orlando. What is the story behind this purchase and what are your updates regarding the renovation?
Callahan: We were drawn to Orlando due to the job creation happening here, and the strong tech growth in the city. We know companies want to be here for a number of reasons including proximity to Millennial talent matriculating from good schools, affordability and the great weather. As Novel Coworking provides fully-furnished, technology-equipped and affordable workspace to small businesses, entrepreneurs and enterprise companies, we believe there is huge demand for our product in this growing economy.
We were drawn to Orlando for these reasons and found a beautiful building with irreplaceable history that we knew our team and program could add value to. We look forward to opening two floors of private offices in the Angebilt Building in September 2019 complete with a vibrant coworking lounge, direct fiber internet, an espresso bar, local beer on tap, modern furnishings and community events.
The property is a 100-year-old building. What strategies do you use to maximize the space?
Callahan: The Angebilt is one of many historic buildings in the Novel Coworking portfolio. We are excited for the upgrades we will bring to accentuate the majesty of the Angebilt, while preserving the heritage and history of this asset as part of the fabric of downtown Orlando.
The businesses and amenities we bring into to the building will add greater vibrancy to the property. With an espresso bar, full kitchen, shared gathering space and modern furnishings, our tenants have the ability to afford amenities they would not otherwise have access to in traditional office space. While the energy will surely be felt on the newly developed second and third floors, our plans for the second floor include a coworking lounge that can be seen from the historic atrium-style lobby, which will add energy you can feel the minute you walk into the building's lobby.
Describe Orlando's current coworking office landscape. What can you tell us about demand in the area?
Callahan: Coworking space is a growing and increasingly competitive portion of the local office market in Orlando. We have seen demand for flexible, customizable workspace from small to mid-sized businesses, as well as enterprise companies needing larger customizable office suites. Novel Coworking will be introducing a budget-friendly product to the market with high-quality offices and amenities.
What are your predictions for this market going forward?
Callahan: All signs show continued job growth in the Orlando market. Downtown is young, and there's a pipeline of talent both from universities and the existing community that wants to be downtown. We are also seeing an influx of tech to the Orlando market, both from small businesses and enterprise firms moving their tech offices to Orlando. We believe these factors signal that Orlando is rife with tenant demand for the vibrant workplace we are bringing to this community.
What can you tell us about cap rates and values for coworking properties in Orlando?
Callahan: Novel Coworking's model is unique in the coworking industry in that we own all of our assets, and thus, we can invest in our assets to drastically improve both asset infrastructure and interiors. Due to this model, Novel has repeatedly shown its ability to dramatically increase the cashflow of buildings it operates by transforming tired and often previously vacant office space into creative, flexible, budget-friendly workspaces that businesses enjoy calling home.
According to Yardi Matrix data, the company owns more than 1.7 million square feet of office space in the U.S. Which markets are seeing the highest demand and what factors are contributing to this?
Callahan: We are currently located in 22 markets and seeing demand in urban core locations across the board for our product. In every market, our flexible leasing model provides an alternative to traditional office space, and we are seeing small business tenants and enterprise clients alike abandon rigid traditional office leases for the alternative model that Novel Coworking provides. Lease terms at a Novel Coworking space are flexible enough to accommodate companies as they scale and need more space for their dedicated office space, and the beauty of our model is that these spaces are ready for our clients immediately.
By eliminating operational costs like (paying) a receptionist, a move-in ready office for up to 100 employees at Novel Coworking can save a business up to 50 percent over a traditional lease with a traditional build-out. With coworking memberships starting at $129 a month, private offices starting at $550 a month, and office suites as low as $199 per employee a month, Novel Coworking provides small businesses, enterprise firms, and entrepreneurs with high-caliber amenities at a budget price.
What are Novel Coworking's business plans going forward?
Callahan: We've seen huge demand for flexible customizable workspaces across the country as we continue to expand our portfolio by acquiring and repositioning office buildings in urban markets nationally.