As the COVID-19 vaccine rollout marches on and lockdowns ease or come to an end, people are beginning to venture out and look ahead. The same is true for developers, which have experienced their share of uncertainty over the past year. For Pearl River, N.Y.-based Holt Construction Corp., a full-service construction management and general contracting firm, that means marching behind Patricia Zugibe, the first woman to lead the firm since its founding in 1919.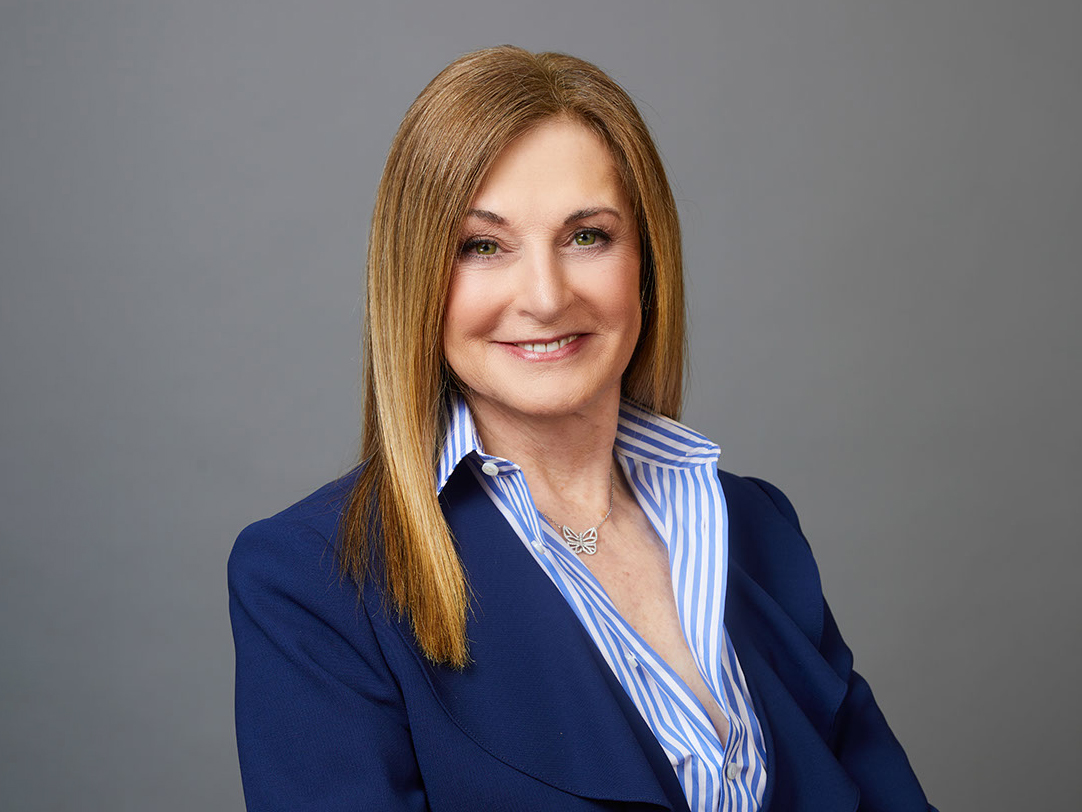 Zugibe was named CEO in February, some seven years after she joined the firm as in-house counsel. Among other tasks, she will focus on continuing a steady and controlled expansion of the firm's geographic footprint and business lines, which include aviation, retail, education, health care, corporate interiors and life sciences, to name a few.
Recently, she spoke to Commercial Property Executive about the construction industry's challenges and opportunities as well as how she can inspire other women to excel in a male-dominated field.
COVID-19 has certainly been a disruptive force in construction. What are your growth plans for Holt?
Zugibe: It's an unusual time to be taking over. There are unique challenges facing the industry. On the other hand, I'm fortunate to be taking over a 100-year-old company that has proven success, and I can see that geographical and market sector diversity in the portfolio is key.
Historically, we have moved into new geographic areas when a good, existing client has asked us to help them construct a project in another territory, including Boston, Philadelphia, Dallas and Houston. Our relationships have been a big part of the company's success—we don't just rent an office in a city and hang out our shingle.
In addition to our diverse geography, we have diversity in market sectors and that has been critical during the pandemic. In the last year, we constructed express COVID-19 testing centers at multiple airports across the country. We also built out COVID-19 rooms for our existing hospital clients, and because of our health-care experience, we teamed up with the [U.S.] Army Corps of Engineers to construct pop-up hospitals.
So, my plan is to continue to strengthen that strategic diversity, both in geographic and market sectors, and to continue our tradition of controlled growth. The idea is that if an event happens in one area, you can keep your organization going by taking advantage of opportunities you might have in another area.
How do you see the pandemic affecting the construction industry as a whole?
Zugibe: While worker safety has always been a significant topic in our industry, COVID-19 redefined it to some extent and has broadened the picture to include the wellness of our workforce, of their families and of our clients. We're not just having conversations about safety at the job site, we're now factoring in wellness into actual building designs in terms of ventilation, spacing and lighting. And as we're seeing in other sectors, we now recognize that a significant portion of our work can in fact be done from home or other remote locations.
How do you think the trend toward healthier designs will manifest itself in the more immediate term?
Zugibe: The changes in attitudes around wellness and the desire to factor wellness into projects are reimagining the workplace and will affect both the future designs and needs of clients. Right now, for example, we are not seeing a robust amount of interior office or retail work. But I think that as soon as it is determined what the new normal is going to look like, a certain amount of interior office and retail modification work can be anticipated. My thought is that people may return to the office in the fourth quarter of 2021.
How would you characterize construction activity and the pipeline today?
Zugibe: There are projects going on. Right now, Holt is expanding Terminal 8 at (John F. Kennedy) Airport and other aviation projects, and I think we'll continue to see that type of work given the Biden Administration's vision on infrastructure. We've been working with the pharmaceutical sector, including Pfizer, as well. People are also beginning to look ahead and are cautiously coming back to the market, especially those that are considering a possible office re-design to incorporate wellness through ventilation systems and spacing.
The price of construction materials has skyrocketed over the last year—copper is up 70 percent, for example, while lumber has increased more than 250 percent. How big of a concern is that?
Zugibe: Events always influence the commodities market, and material costs are always a concern. So, while the pandemic is unique, what's not unique is the effect that it is having on the industry. Holt has been navigating different events and their effect on material pricing and availability for 100 years. Whether it's wars, recessions, natural disasters, changes in international trade agreements, changes in administrations, or a pandemic—they all have an impact on commodities.
---
READ ALSO: Rising Construction Costs, Fewer Jobs Projected
---
But our industry is accustomed to those events, and part of managing projects includes being prepared for them. We look ahead and use innovative approaches to pre-construction services, so we may recommend a substitute material or ordering a long lead item early in the process.
According to the Bureau of Labor Statistics, women make up for 10.9 percent of the construction industry's workforce. As the first woman to lead this 100-year-old construction firm, how do you see your role in promoting more diversity in the industry?
Zugibe: Taking over as CEO of a construction company is certainly unusual for a woman. I have the exceptional opportunity to not only prove myself, but also be a role model for women in the industry where I can represent that breaking through the glass ceiling can be done. That's pretty empowering.
At Holt, more than 30 percent of our personnel are women, which is pretty successful. But I intend to increase our diversity. It's been proven that a more diverse workforce yields higher production. That's a win-win to me.