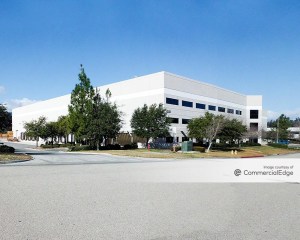 Westcore has secured $500 million in equity capital from the Arizona State Retirement System to sustain the company's growth nationally. The industrial real estate investor and developer benefits from a total of $1.3 billion in equity commitments, comprising capital provided previously by ASRS and two life insurance companies.
President & CEO of Westcore, Don Ankeny, stated that a continued growth in e-commerce and a robust recovery are the main drivers of demand for high-quality industrial space. The company plans to target both listed and off-market investment opportunities, consisting of high-quality core product, as well as value-add assets.
Westcore plans to target both primary and secondary growth markets and enter new markets in 2021. During 2020, Westcore invested over $1 billion in industrial real estate, acquiring more than 11 million square feet of space. According to CommercialEdge, the company has a footprint of 12.6 million square feet, including properties currently under construction, across 10 states.
Recent activity
The company started 2021 with a 4.1 million-square-foot addition to its national industrial footprint. Westcore acquired a 17-property portfolio from USAA Real Estate, for an undisclosed amount. According to public records, Walton Street Capital provided a $97.5 million loan for the transaction.
Westcore also completed two other transactions earlier this year. In March, the company paid $15 million for a 79,629-square-foot industrial asset in San Leandro, Calif. In April, Westcore acquired a 108,927-square-foot property in the Inland Empire, for $16 million.
The company's presence in the Phoenix market is expected to grow considerably this year. There are two projects that Westcore is currently developing in West Phoenix, totaling 1.4 million square feet—both expected to come online in 2021, according to CommercialEdge. Together with The Opus Group, the company is constructing Fairway 10, a three-building, Class A speculative development in Avondale. In Goodyear, Westcore is building a 721,156-square-foot warehouse and distribution center.
The Phoenix industrial market is poised for a banner year of activity, as spillover from pricier, adjacent markets continues. As of April, the metro had 15.4 million square feet of industrial space underway, according to a CommercialEdge report, comprising 5.9 percent of current stock.
In a survey of U.S.-based debt and equity investment professionals conducted in the third quarter of 2020, FTI Consulting Inc. and Real Estate Fund Intelligence found that 87 percent of institutional investors expect more or similar activity this year. For the industrial sector, 75 percent of respondents predicted a fast recovery in 2021.