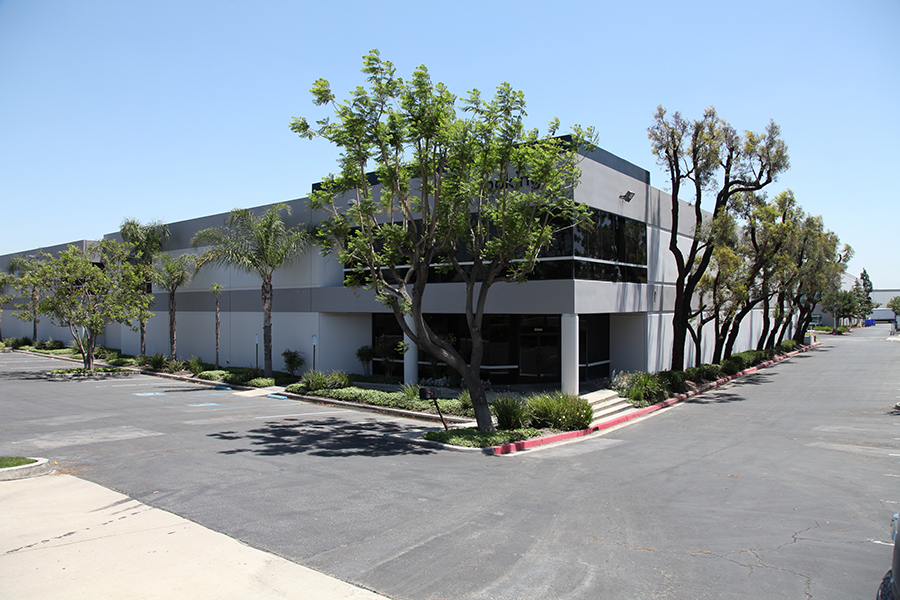 By Keith Loria, Contributing Editor
Westcore Properties has acquired an eight-building infill industrial portfolio totaling 634,289 square feet, located in four cities throughout Southern California from MetLife for $69.4 million.
The deal increases Westcore's commercial space in the Orange County and Inland Empire areas to more than 2.5 million square feet.
"Westcore sees this new acquisition as a great addition to our growing California industrial portfolio, taking advantage of the continued strength in the Class B industrial markets of the Inland Empire and Orange County," Hack Adams, Westcore Properties' senior vice president of acquisitions and leasing, said. "We are bullish on these submarkets and look forward to implementing our value add initiatives for each property."
Located at 7100, 7050, 7051, 7101 and 7150 Village Drive in Buena Park, the largest property in the deal is a 300,896-square-foot business park consisting of four multi-tenant/single-tenant light industrial buildings and one single-tenant data center building. The property is 99 percent leased to 15 tenants including Isuzu Motors and Hochiki America Corp.
In San Dimas, one 165,070-square-foot single tenant warehouse/distribution building located at 300 East Arrow High, was also part of the sale. The property is 100 percent leased to Western Pacific Storage.
Located at 4422 Airport Drive, the Ontario property consisted of an 88,323-square-foot multi-tenant industrial building, which is 100 percent leased to two tenants: NGOC Hoang Gia LLC and Kelleher Corporation.
And in La Mirada, at 14301 Gannet St., an 80,000-square-foot, single-tenant industrial building constructed in 1968, which is 100 percent leased to Spartech Polycom, was the smallest property in the portfolio.
MetLife was represented by CBRE's Darla Longo and Barbara Emmons in the transaction.
According to CBRE's Orange County Industrial Market for Q2, for the better part of the last 18 months, tenants and landlords have been going back and forth in negotiations over the appropriate rental rate when it comes to leasing quality industrial space. However, tenants have slowly begun to concede on landlord demands, accepting their initial offer due to supply constrictions throughout the market. This trend is expected to continue due to market dynamics at play.
The Orange County industrial market closed Q2 2015 with a vacancy rate of 2.0 percent, down 30 basis points since Q1 2015 and the lowest vacancy rates have been since Q4 2000 when the vacancy rate was 1.3 percent.
Things have been strong in the Inland Empire as well, according to CBRE's Inland Empire's Industrial Market for Q2. The market generated more than 10.9 million square feet of gross activity in Q2 2015, bringing year-to-date total to 20.8 million square feet.