By Keith Loria, Contributing Editor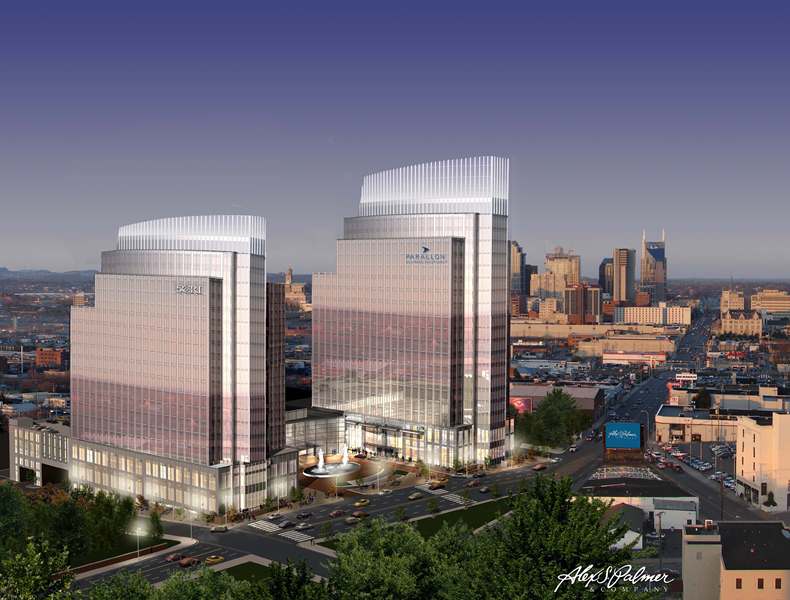 Alex. S. Palmer & Company and Concord Hospitality have signed a letter of intent for the development of an InterContinental Hotel in Nashville, Tenn., as part of Palmer's West End Summit.
"A hotel has always been an integral part of the vision for the development since the beginning," Alex S. Palmer, president and managing partner of Alex S. Palmer & Company, told Commercial Property Executive. "InterContinental was selected as the flag of choice in 2007, and we are excited that we have been able to keep the hotel viable as the project has evolved since then."
According to Palmer, the full-service hotel will have 200-plus luxury rooms and suites and a conference center with a premium ballroom. It will also have a marquee restaurant and entertainment areas, including 24-hour workout room and guest services. It is currently in the design phase with plans to open in 2015.
The West End Summit is a private investment that features two Silver LEED-certified office towers totaling 900,000 square feet of Class A office space. With the addition of the hotel at 1600 West End Ave., the West End Summit project is expected to exceed $300 million. HCA subsidiaries Parallon Business Solutions and the Sarah Cannon Research Institute will serve as anchor tenants of West End Summit.
"InterContinental is one of the most recognized hotel names in the world," Palmer added. "This is a win for the city of Nashville and will be a great addition for our strong hospitality industry as well as much-needed additional capacity for the new Music City Center."
The West End development will also include a 2,800-car parking garage, high-end retail, signature restaurants and a state-of-the-art fitness center.
Concord was founded in 1985 and is responsible for the management of hotel properties including Crowne Plaza, Hilton and Renaissance hotels. The company currently manages more than 90 hotels in the United States and Canada.
Like us on facebook: https://www.facebook.com/pages/Commercial-Property-Executive/258033884191