By Scott Baltic, Contributing Editor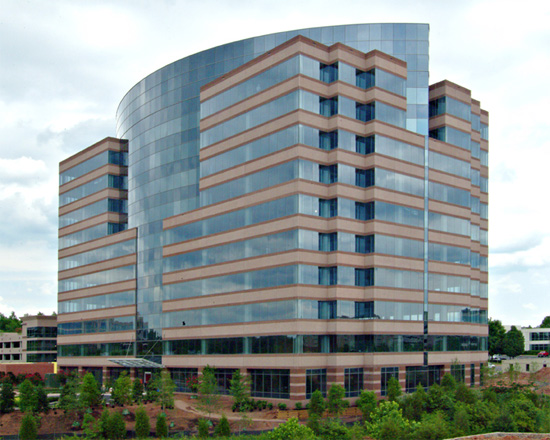 Wells Core Office Income REIT of Norcross, Ga., has acquired a 10-story Class A office property in Herndon, Va., near Dulles International Airport outside Washington, D.C. The sale price was not disclosed.
The seller of the 268,000-square-foot South Lake at Dulles Corner was Brandywine Realty Trust, Radnor, Pa. The LEED Gold-certified building is fully leased to cable telecommunications company Time Warner Cable. Wells was represented internally by Heather Griner, a senior vice president in the capital-markets group.
Built in 2008, the property is in the Dulles Toll Road Corridor, half a mile from the future Route 28 station on the Silver Line, more formally known as the Dulles Corridor Metrorail Project.
The Dulles Metrorail is a 23-mile, 11-station extension of Washington's existing Metro system, from East Falls Church on the Orange Line to Dulles International Airport and slightly beyond. Phase 1 includes five stations (four in Tysons Corner and one at Wiehle Avenue, on the edge of Reston, Va.) and is set for completion next year.
Phase 2 will include six stations, the third of which (counting outward from Washington), will be Route 28. The fourth will be at Dulles Airport itself. Although project officials had originally stated in April 2009 that Phase 2 would open in 2016, the project's website currently states only that "a construction date has not been set" for Phase 2.
The Reston-Herndon submarket has been largely stagnant in terms of property sales for several years, Stoddie Nibley of Lincoln Property Co.'s Arlington, Va., office told Commercial Property Executive. Similarly, he said, the office vacancy rate has been trending down, especially for Class A buildings, but only slowly.
That said, Nibley noted, developers have been staking out sites near the eventual stations on the Silver Line. "It's a huge factor" driving development, and not just for offices, in that region, he said, as retail and multifamily are also involved.