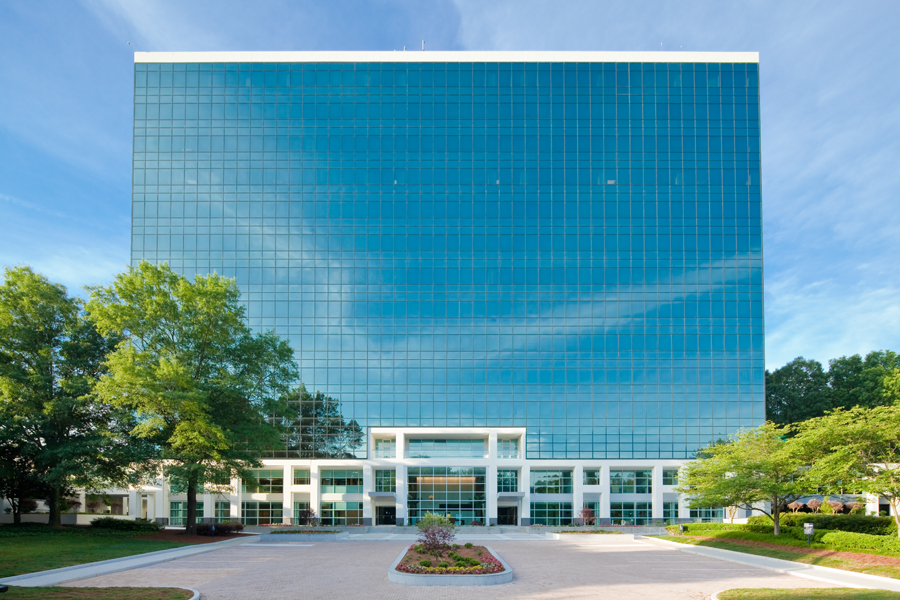 By Gail Kalinoski, Contributing Editor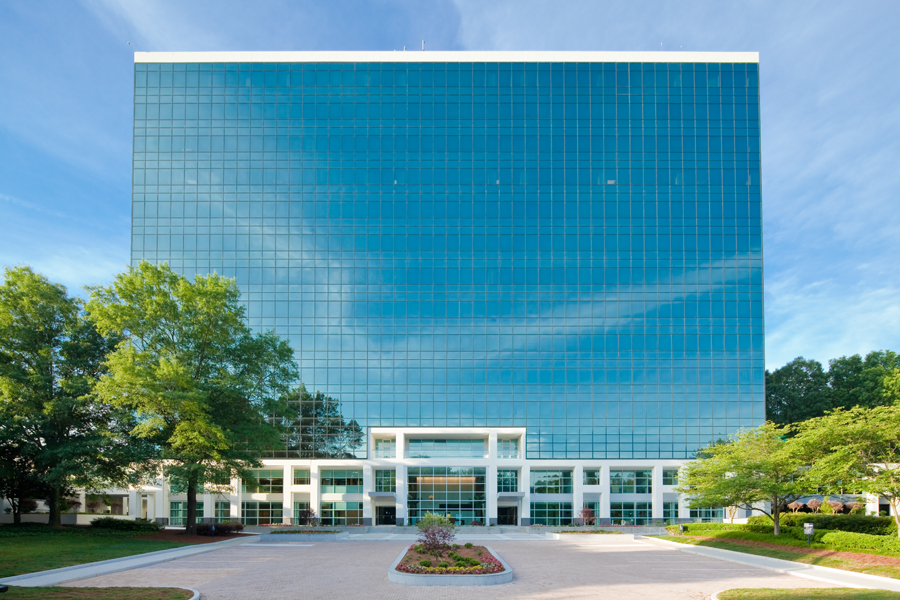 Wells Core Office Income REIT has acquired 64 and 66 Perimeter Center East, a two-building office and data center in the Central Perimeter submarket of Atlanta from Rubenstein Partners for $118.5 million, in the city's biggest lease deal of 2012.
Norcross,Ga.-based Wells Core REIT paid for the acquisition with proceeds from its $200 million unsecured revolving credit facility and its ongoing public offering, according to an 8-K form filed with the U.S. Securities and Exchange Commission.
The 584,000-square-foot property, owned by Philadelphia-based Rubenstein Partners since 2007, recently had about $34 million in renovations, including adding a fitness center and dining area.  Located on a 17.4 acre site in the Atlanta area's largest Class A office submarket, it consists of a 15-story, 381,432-square-foot office tower built in 1985 and an eight-story, 199,000-square-foot office building constructed in 1971. The site is close to the main highways – Georgia 400 and Interstates 285 and 85 – as well as public transportation, hotels, restaurants and retail centers.
The property is 96 percent leased thanks mainly to State Farm Mutual Automobile Insurance Co., which in June agreed to take a total of 434,513 square feet between the two buildings to open a customer service center. The lease, which will bring at least 500 jobs to the area, was by far the Atlanta market's largest lease deal of the year, according to Jonathan Majors, regional market research analyst with Transwestern.
Majors also told Commercial Property Executive that the property sale, which closed Dec. 28, was the third largest office property transaction of 2012.
Wells was represented internally by Peter Mitchell, senior vice president, capital markets.
"We are pleased to add an Atlanta asset to the Core portfolio," Patti Morris, chief real estate officer of Wells Real Estate Funds, said in a statement. "64 and 66 Perimeter Center East is a well-known property occupied by a well-known Fortune 500 tenant."
State Farm began a phased move on Dec. 1, according to the 8-K. By the time the insurance giant completes its move into all its space in August, it will occupy about 86 percent of the property. State Farm's lease expires in December 2023, but it has the right to extend the term of its lease for three additional five-year renewal periods at 95 percent of the then-current market rate. The insurance firm also has an ongoing right of first refusal and first offer to lease additional space in 66 Perimeter Center East, where it is currently leasing 107,814 square feet. It has agreed to take 326,699 square feet at 64 Perimeter Center East.
The Central Perimeter showed the most improvement in net absorption of all the Atlanta submarkets in 2012, filling more than 1 million square feet of surplus office space, according to the Transwestern Office Market Trends Fourth Quarter 2012 report. It also led in leasing activity with more than 2.5 million square feet of leases signed.
Office rents are improving, although the overall rates of $19.64 per square foot is well below the 2008 rate of $21.38, according to the Transwestern report.
Majors said sales volume is gradually picking up from 2009, when it had bottomed out. The report noted that 86 office buildings traded hands in 2012 for more than $1.2 billion at an average of $125 per foot.
"The market is going to continue to improve," he told CPE. "Continued job growth is expected slightly in 2013 and more rapidly in 2014."
A Cushman & Wakefield third-quarter 2012 Marketbeat Office Snapshot report pointed to the region's unemployment rate, which is slowly dropping, and an increasing number of corporate consolidations from outside the market that are expected to benefit the region.
"Together, this should translate into continued momentum within Atlanta's office market in the coming quarters," the Cushman & Wakefield report stated. "As investors continue to increasingly target Atlanta, the investment sales pipeline is expected to remain very active."