By Keith Loria, Contributing Editor & Anna Spiewak, Senior News Editor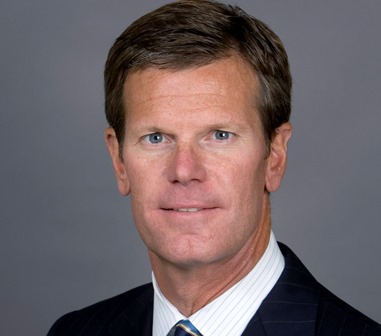 Waypoint Property Group and The Lewis Group of Cos. have partnered to acquire the development rights and master developer designation for the remaining 875 acres within Riverside County's Meridian Business Park, a state-of-the-art, master-planned commerce and job center in the heart of Southern California's vibrant and prosperous Inland Empire.
Phil Lombardo, Chuck Belden and Andrew Starnes of Cushman & Wakefield represented both the buyer and seller in the transaction.
"The location is excellent within the greater Inland Empire market. The ability to develop large continuous land holdings (i.e. respond to large user needs for facilities, campus location, etc.) offers a distinct market advantage," David Team, Waypoint Property Group's president, told Commercial Property Executive. "Principals of Waypoint were original master developers of the project and saw an opportunity to further capitalize on the Park's past successes."
Both partners have an extensive background in land and commercial development and have operated in the Inland Empire for more than 50 years. Their combined experience will serve to enhance the ability to bring new users and jobs to the already successful Park.
"Meridian Business Park is entitled for a multitude of commercial property types including warehouse, manufacturing, wholesale trade, business park, multi-tenant industrial, office and commercial," Team said. "The initial phase will consist of two one-million-square-foot warehouses, but the remainder of 'that spot' and the rest of the Park will ultimately be developed with a mix of all the mentioned product types."
Located in the I-215 South corridor, the 1,290-acre, master-planned Meridian Business Park, a part of the former March Air Force Base, is less than 90 minutes from the Los Angeles/Long Beach port complex.
"This property represents the rare opportunity to develop one of the largest contiguous, entitled development sites in Southern California," Lombardo said in a prepared statement. "It is located in the highly desirable market of Riverside/Moreno Valley/Perris, which has experienced a continuing influx of high-profile corporate occupiers seeking Class A industrial facilities in a highly desirable and functional transit network."