By Manuel Fishman, Real Estate Attorney, Buchalter Nemer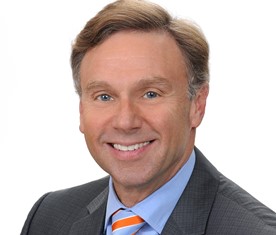 While some parts of the country have experienced one of the most severe winters, in California the winter failed to produce sufficient rain and snow to regenerate the State's water reserves, and the State is officially in a drought.  On April 1, 2015 (without a nod to April Fool's day), the State's Governor issued an Executive Order directing the State Water Resources Control Board to impose restrictions that would achieve a 25 percent reduction in urban water usage from 2013 levels by February 2016.  The directive is applicable to commercial properties as well.  Most importantly, the Water Board is directed to "develop rate structures and other pricing mechanisms" to maximize water conservation.
On a related front, last year California's Energy Commission implemented new regulations to the State Building Code (applicable to all cities) that are the first step in the State's goal to lower commercial energy use by 30 percent by the year 2020 (current estimates are that commercial buildings represent 37 percent of all of California's electricity consumption).  The first step was mandatory lighting and plug load requirements.  Hearings to implement the second round of regulations are currently ongoing and the State has enacted legislation that requires commercial properties to reduce lighting energy use between 2007 and 2018 by 25 percent.
What does this mean to owners and operators of office buildings and other commercial properties?  Let me focus on three impacts:  First, whether you go through the LEED (Leadership in Energy and Environmental Design) process or some other process, identify ways to make your buildings more energy efficient.  One of the major unanswered questions raised by the Governor's Executive Order is – how does a building that went through the LEED process and implemented water and energy conservation protocols to achieve a "Gold" or "Platinum" LEED rating – achieve another 25 percent reduction in water consumtion?  Second, it is time to start pricing energy and water based on what that resource is worth – not based on its actual cost.
Once a business exceeds base line consumption, the charge to consume more energy and more water needs to rise, sometimes significantly, to reflect that real impact of the excess use.  In order to do this, a new leasing model needs to be implemented – an "industrial gross" model, where utility costs are passed through on a direct, net, basis and direct metering of tenants is the norm, not the exception.  Owners should review language in their leases that address watts per square foot, and kilowatt hour consumption.  Finally, the cost of tenant improvements, already higher because of the increase in hard construction costs, is likely to increase more based on compliance with governmentally mandated energy conservation requirements, both in new construction and tenant alterations.  Lighting controls, timers, tinted windows, automatic window shades, and other energy reducing controls may all creep their way in to construction rules and regulations for tenant build outs.  How owners handle this in their lease agreements and in their rent modeling becomes very important.  Certain building may have a competitive advantage in the market place based on their ability to invest capital in the energy efficient improvements.
What is happening in California does affect property owners with assets in other States, especially those with assets in the Western United States, where the issues noted above reflect a regional change.   In addition, policy makers may develop long range solutions to the transportation of certain resources from one region to another.