November 4, 2011
By Barbra Murray, Contributing Editor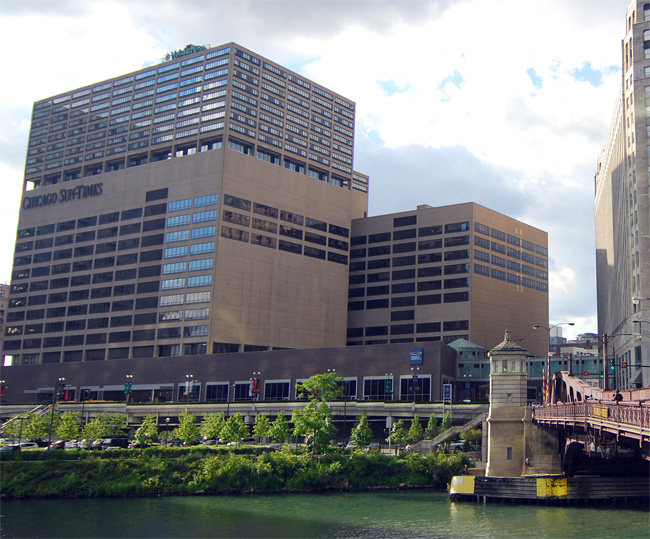 Following through on strategic plans for its portfolio, Vornado Realty Trust revealed that it has entered into a $228 million deal to sell the 1.2 million-square-foot 350 West Mart Center office building in Chicago and signed a separate agreement to fork over ownership of four mixed-use retail assets in Manhattan for $78 million.
"They've articulated to the investment community that they were going to simplify their business a bit and focus on their core office and retail, on owning properties in Manhattan and D.C., and one of the businesses that they specified that they were going to de-emphasize was the merchandise mart business," Sheila McGrath, senior vice president of equity REIT research with global investment bank Keefe, Bruyette & Woods, told Commercial Property Executive.
Vornado had owned the 34-year-old former apparel mart building since 1998, when it acquired a $630 million portfolio that included Chicago's famed Merchandise Mart from the iconic Kennedy Family. Located along the Chicago River, the 25-story, LEED-certified tower is home to the likes of the Chicago Sun-Times, Comcast SportsNet, the Illinois Institute of Art-Chicago and Ogilvy Public Relations.
Details about the four Manhattan mixed-use retail properties Vornado has agreed to sell are not currently being disclosed; however, the disposition of the assets, despite their location in a coveted market, dovetails with the REIT's current strategy. "I just spoke to them this morning and they did say that these were non-core properties and that they have a lot more opportunity in their retail portfolio, in their street retail," McGrath said. "So they're not de-emphasizing street retail in New York, these were just non-core."
All of the assets turned heads in the investment community when they came up for grabs. "I understand there were a number of bids at the level that they sold. And at a little bit lower level, there were even more bids. So there was a decent amount of interest."
Vornado expects to receive net cash proceeds totaling approximately $290 million on the Chicago and Manhattan transactions, for a net gain of roughly $55 million. "I think the sales were a good move for them in terms of increasing liquidity, which they have a lot of at this point, and de-emphasizing their merchandise mart business," McGrath said.
The transactions are on track to close by the first quarter 2012.