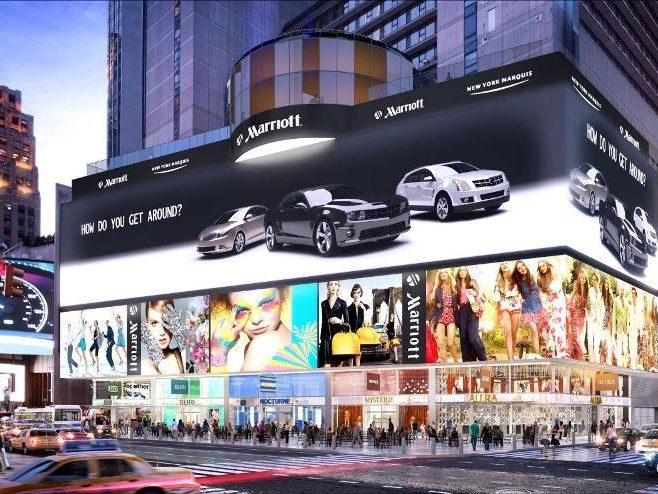 Vornado Realty Trust has made a handful of moves to put funds at its fingertips this year, most recently completing the transfer of a 45.4 percent common equity interest in its Upper Fifth Avenue and Times Square high street retail portfolio to a group of institutional investors advised by Crown Acquisitions Inc. Vornado pocketed net cash proceeds of $1.2 billion on the sale.
Steven Roth, chairman & CEO of Vornado Realty Trust, had announced the deal in his annual chairman's letter to company shareholders, dated April 2, 2019. "We have entered into a joint venture with a group of institutional investors to jointly own our portfolio of flagship high street retail assets on Upper Fifth Avenue and Times Square, which in my mind are certainly among the scarcest and most valuable in the world," Roth wrote. Upper Fifth Avenue ranked as the most expensive retail high street in the U.S. and the second most expensive in the world in 2018, per a report by Cushman & Wakefield.
The Upper Fifth Avenue/Times Square portfolio consists of 640 Fifth Ave., 655 Fifth Ave., 666 Fifth Ave., 689 Fifth Ave. and 697-703 Fifth Ave., accounting for a total of 489,000 square feet of retail space and 327,000 square feet of office accommodations. The collection also includes the 1,611-seat Marquis Theater and 25,000-square-foot digital display sign at 1535 Broadway, and additional digital signage and a parking facility across the street at 1540 Broadway.
Vornado, which maintains ownership of 51 percent of the high street portfolio's common equity, is serving as general partner of the new joint venture. Also, per terms of the agreement, the REIT retained preferred equity interests in five of the assets at a total of approximately $1.8 billion.
Calculated moves
Other transactions that have added to Vornado's coffers year-to-date include the sale of all common shares the REIT had owned in Lexington Realty Trust for net proceeds totaling $167.7 million. Vornado also sold more than 5.7 million common shares of Urban Edge Properties for additional net proceeds of $108.5 million. The REIT used the funds to help retire the $400 million principal amount of 5 percent senior unsecured notes, which had been due to mature in January 2022.
"We have a highly liquid fortress balance sheet with $3.3 million in immediate liquidity, measured leverage and well-staggered debt maturities. And this doesn't count a couple of billion dollars to come from 220 closings and non-core asset sales," Roth said during Vornado's fourth-quarter 2018 earnings conference call on Feb. 12, 2019.