By Barbra Murray, Contributing Editor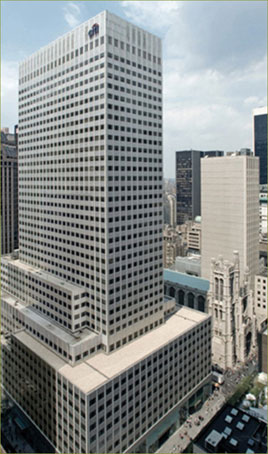 The Manhattan retail market is on fire and Vornado just grabbed a coveted 114,000-square-foot piece of it. The REIT just acquired the retail condominium at 666 Fifth Ave., shelling out a whopping $707 million for the space in the 39-story, 1.5 million-square-foot office high-rise carrying the same address.
"The urban retail niche has never been hotter in New York City," Dan Fasulo, managing director with estate research and consulting firm Real Capital Analytics, told Commercial Property Executive.
Vornado purchased the condo from a partnership involving Kushner Cos., The Carlyle Group and Crown Acquisitions. The space is home to retailers Hollister, Swatch and Uniqlo, the latter of which occupies square footage under a deal that, when signed in the second quarter of 2010, marked the largest retail lease in Manhattan history.
The price tag of $6,201 per square-foot for 666 Fifth is staggering and indicative of the steep competition among investors for retail properties in Manhattan, spurred in no small part by the sky-high rents retail space commands from tenants. At mid-year, New York City trailed only Hong Kong as the city with the highest retail rents in the world, according to a report by commercial real estate firm CBRE Group, which concluded that strong consumer demand also prompts investors to pay premium prices.
"Values are at an all-time record high, and for those certain submarkets the values continue to escalate," Fasulo added. "It's a combination of different factors that are driving pricing right now. It's the demand from luxury retailers to occupy those fulcrum positions on the street. And a nice chunk of the investment community is viewing these assets as generational assets; in an uncertain environment it's better to buy these at a 3 cap versus government bonds that are paying little to nothing.
And there appears to be no end in sight to demand for Manhattan retail among both investors and retailers. "There are certain macro trends going on in the retailing world and from what I understand, in the future retailers are going to have less physical locations but will increasingly be willing to pay more and more for the best locations. It's like these prime locations almost become advertising and marketing for a firm and they'll increasingly be willing to pay more and more for that."
Like us on facebook: https://www.facebook.com/pages/Commercial-Property-Executive/258033884191