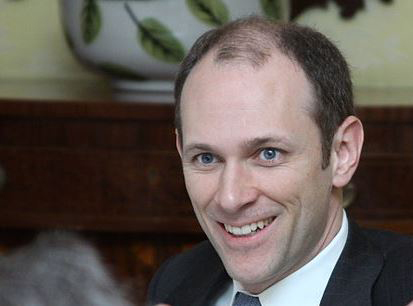 The U.S. economy is still struggling to regain equilibrium following the outbreak of the pandemic 18 months ago. Therefore, it is hard to predict which of the tectonic changes brought on by the virus are permanent and which are temporary.
For Austan Goolsbee, the University of Chicago professor and former economic advisor to President Obama who helped coin the term "virus economics," however, it is easy to tell the difference.
"I am of the bias that anything that COVID piles on an existing trend is likely to be forever," Goolsbee said during the opening general session of the ULI Fall conference. "And anything where COVID pushes back against what was a multi-decade trend I find hard to believe, in five years, we are going to see it."
Online shopping, for example, was already 10 or 15 years old and gaining steam when the pandemic hit. The exit from cities and the work-from-anywhere trend, however, is likely to be temporary.
"It's been a nonstop increase in the urbanization rate in the United States and every rich country because we are more productive when we are together," Goolsbee said. "That is a simple basic fact in the data."
Also, the current backlogs in the supply chain that make people question whether production for items such as computer chips should be centralized in a few Asian countries will be alleviated once this "temporary" period is over, Goolsbee noted.
"I think five years after this passes, you are going to rediscover why the supply chain shifted internationally before, and that is: There are big economies of scale and it is cheaper," he said.
One of the main tenets of virus economics is that this downturn is unlike any other due its cause and its effects. Therefore, the metrics that have been applied to the Great Depression, the Great Financial Crisis and other economic upheavals cannot be applied.
In previous downturns, for example, people put off buying durable goods and only spent money on essential services. After the virus struck, people bought homes, TVs, and cars, and delayed spending on services that were thought to be recession proof, like the dentist, the doctor and restaurants.
"The biggest predictor of comebacks and then re-stalling of the economy hasn't been durable goods purchases, hasn't been manufacturing—any cyclically sensitive sectors," Goolsbee said. "It's been the moving average of what's the rate of new infections and hospitalizations from the virus."
Goolsbee also thinks inflation is a temporary supply chain issue affecting products for which there has been high demand, such as: computer chips for cars, lumber for homebuilding, and, of course, toilet paper for the home.
"If you look at where the inflation is popping up now, it is very concentrated in specific types of products that are related to the virus," he said. "When you get persistent inflation, like you did in the 1970s, it is very broad-based. It is not concentrated in just a few sectors."
Goolsbee was asked to comment on the Build Back Better bill currently being debated in Congress and whether it can be passed this year. He said it has the best chance of getting passed in Biden's first year, but expectations must be lowered to get Senator Joe Mancin's cooperation.
"But that said, the economy continues to chug along on its own because 90 percent of what happens in the economy has nothing to do with Washington," he said. "It has to do with the innovative capacity of the American people and of the market."
The Investor's View
Commercial real estate investment also chugs along, even though the industry has felt the full range of pandemic impacts: supply chain difficulties and inflation, online shopping, work from home and underemployment. But risk has been managed in the form of low interest rates and other stimuli, and, yield is in short supply.
Eastdil Secured CEO Roy March, who later joined Goolsbee for a panel discussion, noted that core returns have fallen over the past five years from 6 percent to 5.75 percent to 6 percent IRR on a well-leased asset while the 10-year Treasury is at 1.63.
"That multiple is pretty tough to beat, particularly on a compounding basis," March said.
The ULI Fall conference, the organization's first live conference since the start of the pandemic, is being held in Chicago.