By Razvan Cimpean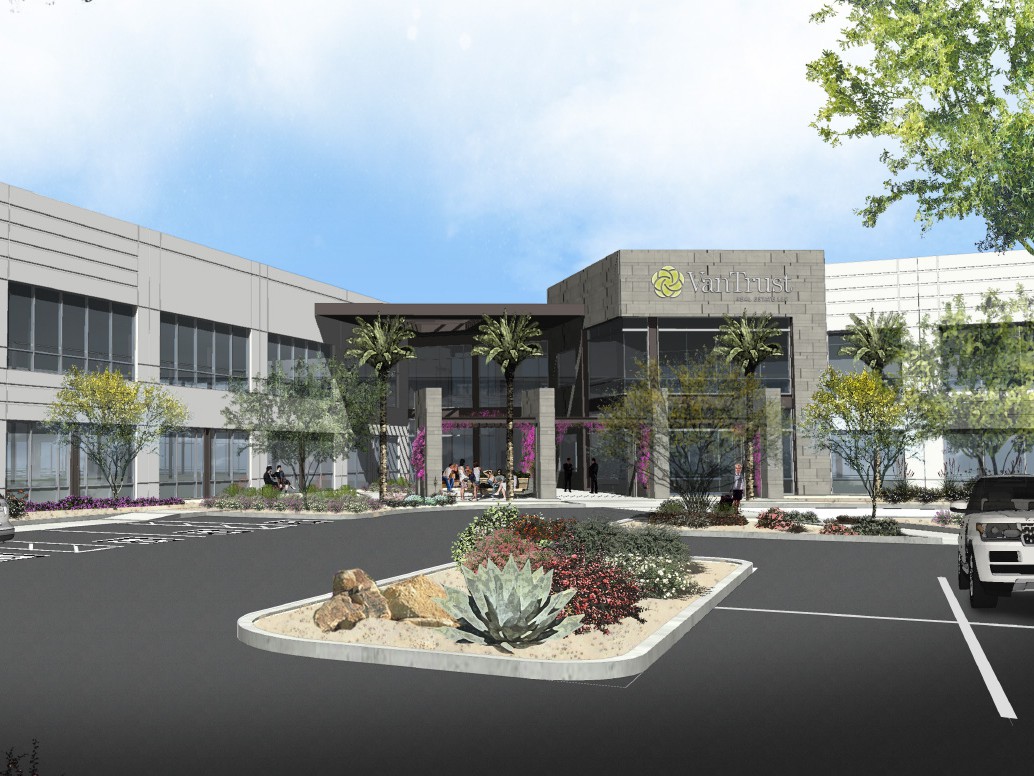 VanTrust Real Estate broke ground on the first phase of Chandler Corporate Center, a 114,000-square-foot office development in Chandler, Ariz. Designed by Butler Design Group and constructed by Layton Construction Co., the upcoming two-story asset is expected to be delivered in June 2018.
Located at 350 N. McClintock Drive, Chandler Corporate Center will sit on 11 acres within walking distance of various public transportation, dining and shopping options, including Espo's Mexican Food, Chandler Fashion Center and Chandler Festival. The asset will also offer convenient access to Interstate 10 and Arizona State Route 101. VanTrust acquired a 25.5-acre parcel of vacant land last year and is set to develop the remaining land.
"Chandler Corporate Center could eventually house more than 700 jobs," Keith Earnest, executive vice president of VanTrust, said in a prepared statement. "There's a significant demand for quality suburban office space in the area."
Last year, Layton Construction Co. teamed up with Concord Hospitality Enterprises and DLR Group to build the 136-key Cambria Hotel & Suites Chandler.
Image courtesy of VanTrust Real Estate