By Bogdan Odagescu, Associate Editor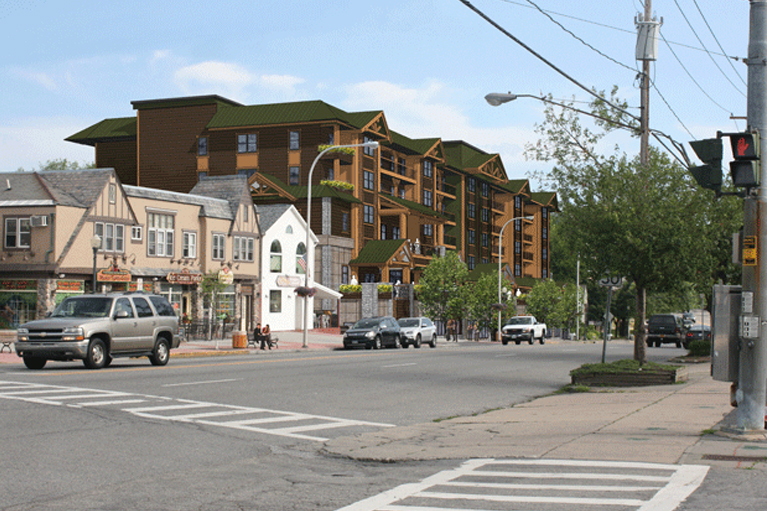 Bethesda, Md.—Accommodation developer Urgo Hotels & Resorts recently announced the signing of a management agreement to operate a 119-key Courtyard by Marriott in New York State's Lake George.
The construction of the four-season, six-story property broke ground in mid-May 2015 and the hotel is slated for completion this summer. In addition to operating the touristic destination, Urgo will act as an adviser for the remainder of the development process. The Counties of Warren and Washington Industrial Development Agency (WWIDA) is assisting the project with relief sales tax and mortgage tax procedures.
Sitting in the heart of town at 365 Canada St., the hotel will be located right across the street from a lakefront beach. Thus, the additional 38 suites and two 5,000-square-foot meeting and banquet areas will offer full lakefront views. The upcoming Courtyard by Marriott will offer amenities including a rooftop lounge overlooking Lake George, two restaurants, an exercise room, a spa, an indoor pool, and in-room high-speed internet access.
"We believe 2016 will be a record year for Urgo, as we expand our third-party managed portfolio and our wholly-owned/joint-venture portfolio. (…) We will open eight hotels currently under construction this year and have an addition six hotels in the pre-construction pipeline. (…) we expect to continue to expand our portfolio of hotels over the coming years," said Urgo's Director of Development Mathew Jalazo in a prepared statement.
Bethesda, Md.-headquartered Urgo Hotels & Resorts is a developer, owner and/or operator of hotels and resorts in major markets throughout the United States, Canada, and the Caribbean. Urgo's portfolio consists, including the current pipeline, of 38 hotels encompassing over 5,500 rooms. Apart from developing, constructing, and managing for its own account, the company also offers third-party management services.
Rendering courtesy of WWIDA