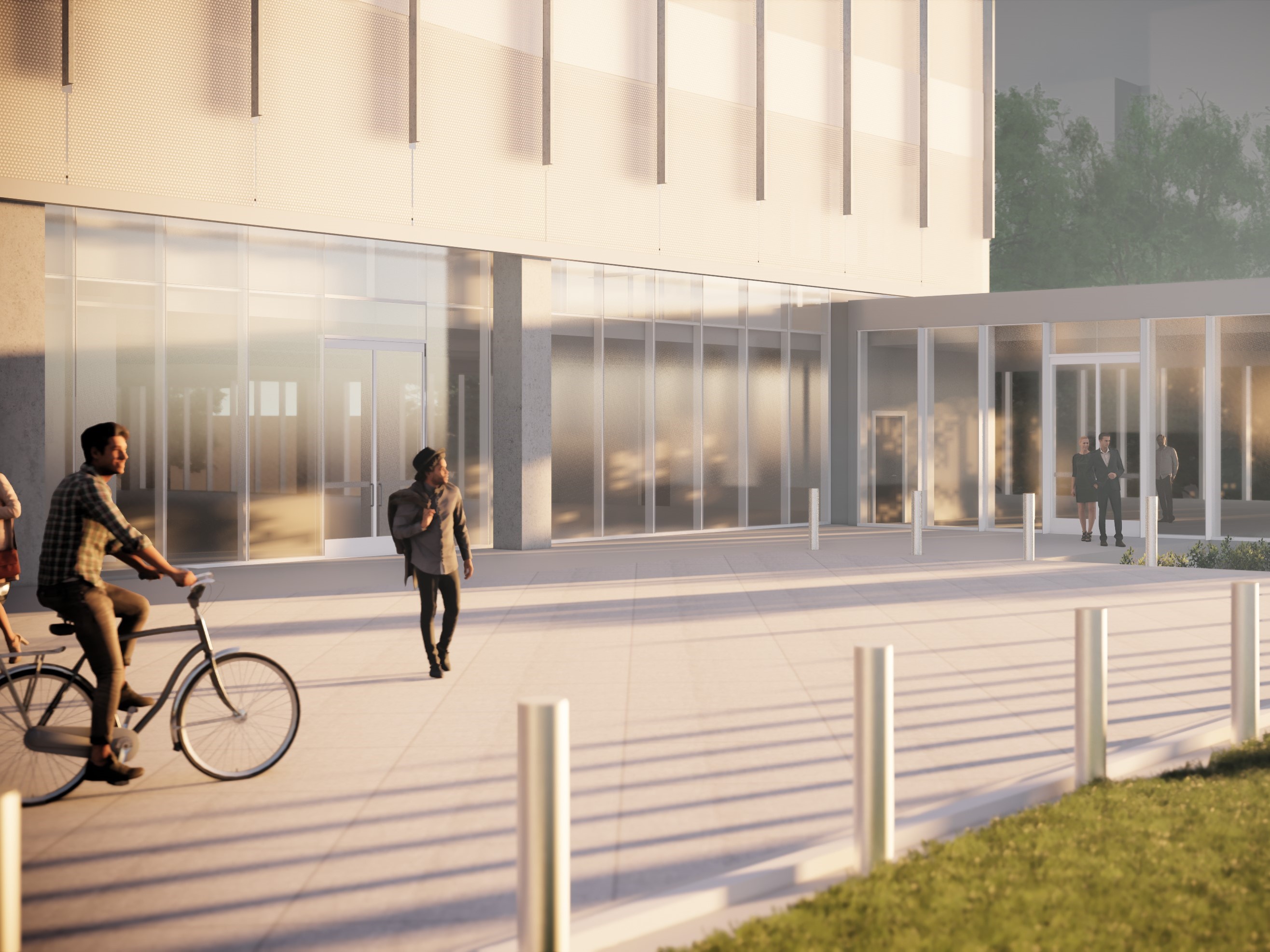 Local brokerage firm Urbanspace Real Estate + Interiors has closed on a deal that makes them the owners of the ground floor commercial space in The Independent, the 58-story asset touted as the tallest tower in Austin, Texas, and the tallest residential tower west of the Mississippi. The transaction also marks the company's fourth office relocation and expansion over its 20-year tenure in downtown Austin, each location centering around Shoal Creek, the metro's oldest urban trail.
The acquisition will more than double the company's footprint and will also launch them into the neighborhood coffee shop and bar business. That footprint grew from an initial 13,500 square feet to approximately 23,700 square feet, with entitlements to expand and add a mezzanine.
Office, showroom and retail mix
Urbanspace will make the newly acquired space its new headquarters, relocating to 801 W. Fifth St. by year's end. About 11,500 square feet will be used as a showroom and 2,800 square feet will materialize into a new coffee shop and bar concept, while some 2,500 square feet will be leased to a restaurant operator. The coffee shop and bar are anticipated to open in time for South by Southwest 2020, with the new concepts featuring a combination of Cheers and a hotel lobby bar, which translates into a venue with a welcoming and familiar feel, yet simultaneously elegant and sophisticated.
The brokerage's new office space will feature state-of-the-art technology and amenities, as well as an expanded modern furniture showroom to accommodate the company's extension in the interior design services field. Urbanspace Interiors has recently expanded into other markets including Park City, Utah and Jackson Hole, Wyo.
The 685-foot tall The Independent broke ground in early 2016 at a site near Third Street and West Avenue and has an initial estimated value of more than $300 million. Aspen Heights Partners and CIM Group are owners and co-developers of the project, while Rhode Partners is the development's architect and Urbanspace is the exclusive sales and marketing representative.