By Corina Stef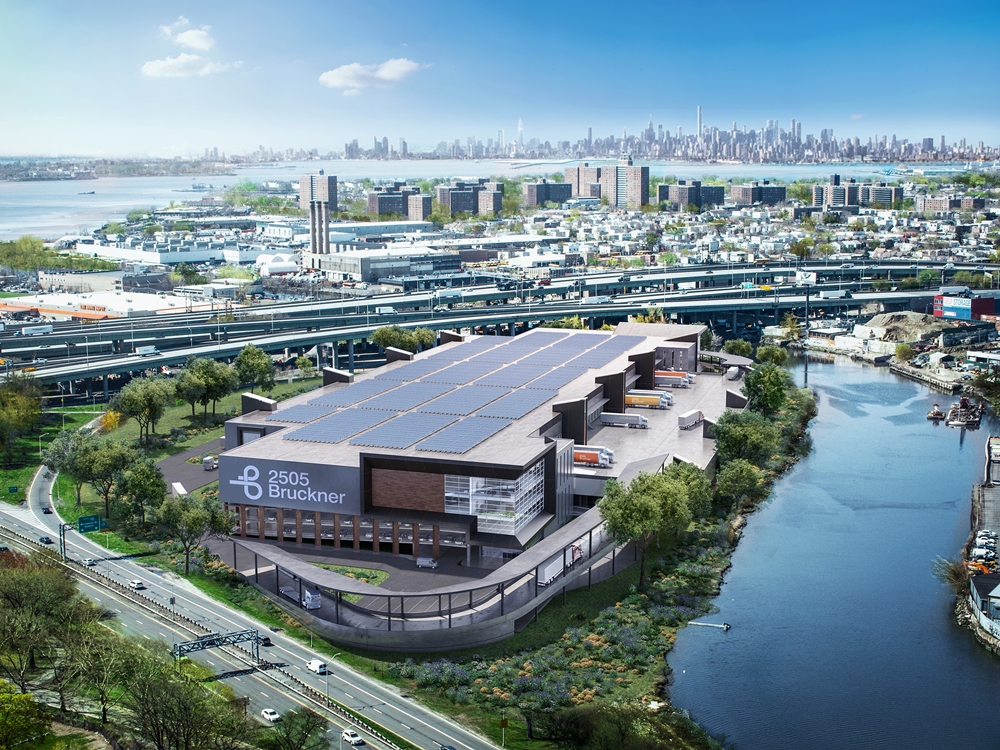 Innovo Property Group and Square Mile Capital Management have partnered to develop 2505 Bruckner, an urban logistics facility in the Bronx, N.Y. Groundbreaking will take place in 2019 and the asset is expected to open in 2020.
Upon completion, the multi-story property will spread throughout 700,000 square feet and will feature a series of amenities, including:
32-foot high ceilings
a two-lane ramp
130-foot truck courts
90 loading docks
800-pound floor load capacity
ESFR fire sprinkler systems
controlled access
fenced perimeter
onsite parking
Additionally, due to the floor size—more than 350,000 square feet—large tenants will be able to operate on an entire floor. JLL has been tapped to lease the property, while KSS Architects will provide design services.
The building will be located on 20 acres at 2505 Bruckner Blvd., on the former Whitestone Multiplex Cinemas site. Due to its Bronx location, the asset will service a wide array of logistics users, as well as more than 9.4 million residents in Manhattan, Queens, Brooklyn, Long Island and Connecticut.
"The Bronx offers the best access in the city for logistics, with 10 bridges accessing Manhattan and three to Queens. (The property) is the new face of this important and in-demand asset class," Innovo CEO Andrew Chung said in a prepared statement.
Image courtesy of KSS Architects