By Corina Stef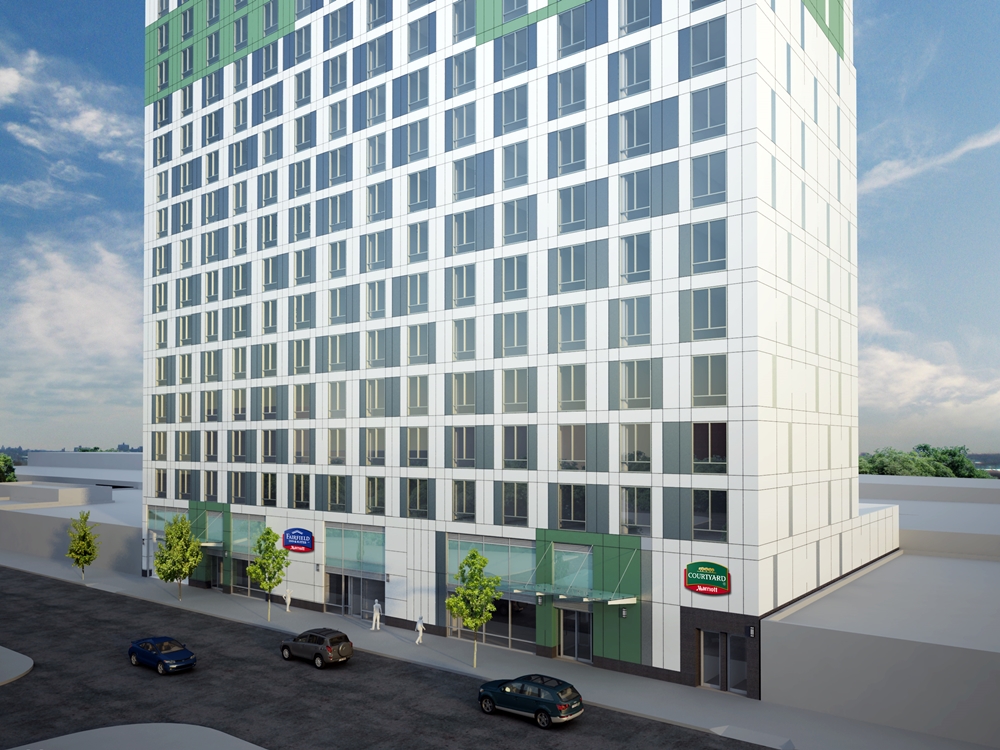 Chris Xu's United Construction and Development Group has received a $44 million financing for its upcoming Marriott Hotels in Queens. The non-recourse loan was funded by an affiliate of Latitude Real Estate Investors, with full-term interest-only payments and two one-year extension options, according to public records. Cushman & Wakefield acted as exclusive advisor to the borrower.
Construction on the project started in 2015, and the 15-story development is expected to come online in late 2017. The property will comprise two Marriott Corp. hotel-branded properties totaling 203,800 square feet: the 224-key Marriott Courtyard and the 114-key Fairfield Inn & Suites. Additionally, the asset will feature a 42-space parking garage.
First of its kind
Located at 148-18 Archer Ave., in the borough's Jamaica neighborhood, the property sits adjacent to The Crossing, an upcoming two-tower mixed-use complex. The nearby AirTran, the Long Island Railroad and three different subway lines provide transportation throughout the area, while the John F. Kennedy International Airport and LaGuardia Airport are 3.2 and 5.9 miles away, respectively. The development will be the first Marriott-flagged hotel serviced by the AirTran.
Cushman & Wakefield Managing Director and Meridian Capital Group Senior Managing Director Morris Betesh, along with former Cushman & Wakefield Director Omar Ferreira brokered the loan transaction on behalf of the owner.
"By highlighting the client's strong track record in development, construction and hotel management to lenders, we were able to negotiate a favorable loan structure and competitive terms, despite the tight hotel lending environment," Betesh said in a prepared statement.
Image courtesy of United Construction and Development Group