ULI Forecasts Strong Outlook for CRE Through 2020
Average vacancy rates and rental rate growth, despite a few minute fluctuations here and there, will remain positive for all major sectors.
By Barbra Murray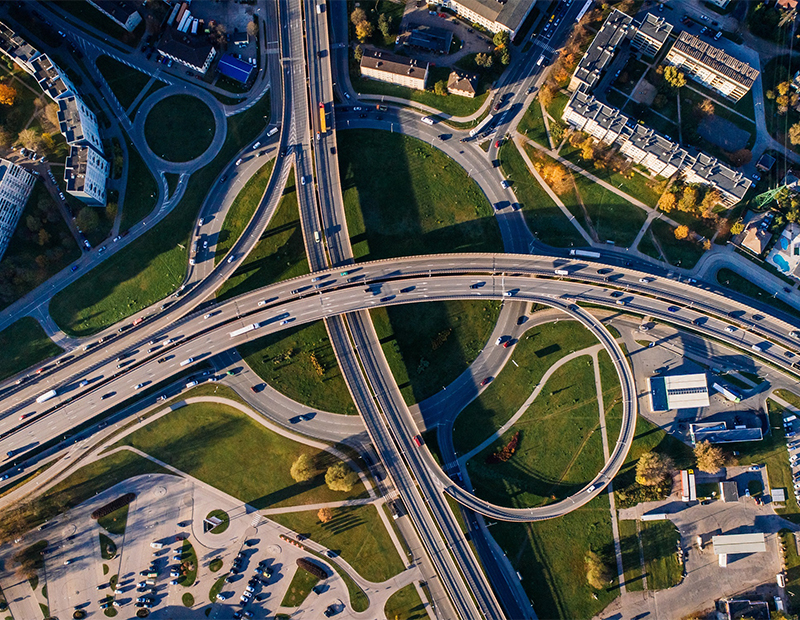 The Urban Land Institute has released the ULI Real Estate Economic Forecast, sharing predictions for the U.S. real estate industry through 2020. The results of the semi-annual survey indicate that commercial real estate will remain strong for the balance of 2018 before entering a slightly less robust—albeit still positive—period.
"Strong GDP and job growth in 2018 have set the stage for solid real estate demand and absorption, particularly for the rest of 2018 and 2019," survey participant William Maher, director of Americas Research & Strategy at LaSalle Investment Management, said in a prepared statement. Maher, a leading ULI member, was one of the participants in the ULI survey of 45 top leading economists and industry analysts in the U.S.
Per the ULI forecast, the availability rate in the industrial sector will likely decrease to 7.3 percent in 2018 and hold steady until 2020, when it will creep back up to 7.5 percent. Rental rate growth is expected to remain healthy but become more subdued within the next three years.
In the apartment sector, the vacancy rate will remain low, despite edging up to 5.2 percent in 2020. And anticipated declines notwithstanding, the apartment rental rate growth will remain positive, going from 2.9 percent in 2018 to 2.5 percent in 2019 and 2 percent in 2020.
Office properties will see vacancy rates hold at 13 percent until 2019, when they will go on the rise, hitting an anticipated 13.2 percent in 2019 and 13.6 in 2020. While rental rate growth in the sector will jump to 2.2 percent this year, it will go on the downswing again in 2019 and 2020, declining to 2 percent and 1 percent, respectively.
There's a common thread among the industrial, apartment and office sectors: the vacancy rates will remain below the respective 20-year averages.
The retail sector's vacancy rate is expected to experience the tiniest of increases over the next two years, as it goes from just under 9.6 percent in 2018 and back up to 9.6 percent in 2019, before rising to 9.8 percent in 2020. A steady decline is in store for the sector's rental rate growth, which, following a drop from 1.8 percent in 2018 to 1.6 percent in 2019, will decrease to 0.6 percent in 2020.
The consistent upswing in hotel occupancy rates since the dark days of 2009, when the average dropped to just 54.6 percent, is expected to continue. The anticipated average occupancy rate for 2018 is 66.1 percent; however, a minor dip is in store next year, and in 2020 the figure will decrease to 65.7 percent. RevPAR growth is marked for a decline, with a predicted drop to 2.5 percent in 2019 then down to 1.5 percent in 2020.
The economic crystal ball
Respondents to the ULI survey, like many experts, expect economic expansion to continue. According to the ULI forecast real GDP will likely reach 3 percent in 2018, in advance of a drop to 2.5 percent in 2019, followed by a decrease to 1.7 percent in 2020.
On the jobs front, 2018 is expected to ultimately see the creation of 2.4 million positions. The following years, however, will see a drop, with an anticipated 1.9 million jobs to be created in 2019, and 1 million on the horizon for 2020.
"Expectations for the real estate market are more tempered than the overall economy, with rent growth and return forecasts below trend and surprisingly moderate for late in the cycle. That said, if forecasters are correct about growth continuing through 2020, the real estate expansion that started in 2010 will be one of the longest on record," Maher said.