By Steven Marks,
Head of U.S. REITs, Fitch Ratings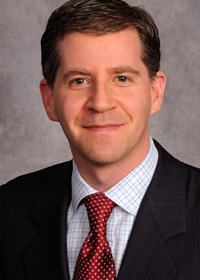 Terms for U.S. equity REITs to renew their lines of credit have improved notably over the last several months. Although terms tightened compared to previous facilities, the magnitude of change has ebbed considerably. Borrowing spreads have continued to increase upon renewal, albeit at more favorable levels than those renewed between August 2008 and July 2010.
This comes as REITs are consistently lowering their leverage over the past two years, primarily by raising equity to repay amounts outstanding under revolving lines of credit. Drawn amounts under revolving credit facilities now account for less than 5 percent of all debt that equity REITs are currently holding on their balance sheets. Commitment sizes have been selectively increased but on average are not likely to increase appreciably in the near term. The lone scenario that Fitch sees a potential reversal in this trend is if REITs begin to acquire and develop in greater volumes, which will increase capital requirements.
REITs continue to minimize the use of revolving credit facilities, as evidenced by an 18 percent average drawn percentage as of June 30. This represents a sharp decline from 2008, when peak levels were between 35 percent and 40 percent. This reduction in draw percentage is due primarily to REITs raising follow-on common equity since 2008 to repay amounts outstanding on unsecured revolving credit facilities.
With the exception of healthcare REITs, the continued dislocation in the transactions market has diminished the number of acquisition opportunities, while development pipelines are currently at relatively low levels. Acquisitions and development have traditionally driven the utilization of revolving credit facilities, thereby limiting REITs' use of facilities.
Although U.S. equity REITs have not been the focus of material legislative or regulatory changes, Fitch anticipates that the implementation of bank regulatory and legislative initiatives will result in higher funding costs and capital reserves. This will likely partially flow through to borrowers in the form of higher borrowing spreads and the inclusion of additional fees.