By Paul Rosta, Senior Editor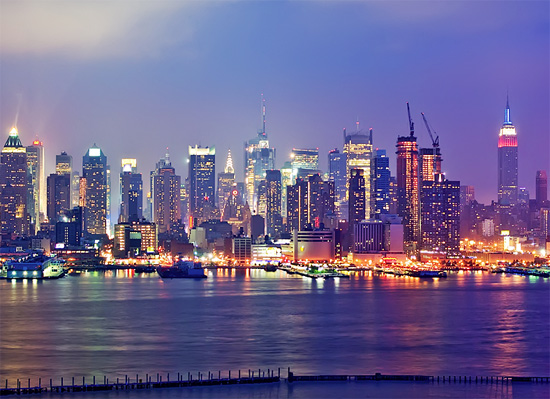 At midyear, North America is on track to be the top investment sales region in the world this year, according to estimates by Cushman & Wakefield Inc. Glenn Rufrano, the company's president & CEO, offered the projections Tuesday morning at a briefing on trends in the global and New York City metropolitan region markets. U.S. investment sales are expected to reach $253 billion in 2011, a 25 percent jump compared to 2011 and the best performance since the $500 billion recorded in the peak year of 2007, Rufrano reported.
For other regions, the outlook is far less promising. Volume in the Asia Pacific region will remain flat in 2012, while Europe's fiscal crisis will drag down sales 18 percent in the Europe, Middle East and Africa region. All told, global investment volume should reach $830 billion this year. The figure reflects a relatively small increase over last year's $808 billion but would be the best performance since the $1.2 trillion in sales recorded in 2007.  Turning to New York City, Rufrano said that investment sales are expected to show about the same improvement as the U.S. market as a whole—an increase of about one-quarter compared to 2011. Sales activity in New York City is on pace to hit $32 billion in 2012, up from nearly $26 billion last year.
Following Rufrano's comments, senior managing director & senior economist Ken McCarthy identified a striking trend in the New York City market.  Office occupancy in Manhattan now exceeds 1.2 million, more than in 2008. Yet the vacancy rate is 9 percent, considerably higher than the 6 percent level four years ago. "Businesses are clearly using space more efficiently," McCarthy said. In order for vacancy to fall to 6 percent, the city would have to add 40,000 jobs. This is within the realm of possibility, since New York City added about 35,000 jobs during the first five months of the year, he noted.
On the leasing front, Manhattan's Midtown South submarket continues to be the standout. Asking rents are up 10.8 percent year over year, a trend pushed by a 28.3 percent spike in the Chelsea district, reported Andy Peretz, an executive vice president. Media companies, education-related tenants like New York University and apparel firms account for about 58 percent of the leasing activity among them. "These decision-makers want to attract the brightest and best of talent," Peretz said, a motivation for choosing the vibrant, youthful Midtown South district.
Manhattan's Midtown office market can be characterized as stable, if not robust, reported executive vice president Bill Hartman. Vacancy remains at 9.8 percent, about the same as a year ago, and renewals are up about 38 percent year-over-year, usually a signal that occupiers are opting for to stay put rather than invest in the cost of moving. However, average asking rents are about $3 per square foot, a 4.9 increase since last year. "It doesn't take a lot of employment and a lot of time to cut the vacancy rate by two points," Hartman said. He also noted that a handful of clients like Viacom, Morgan Stanley and Citibank have committed to large new leases in Midtown. "That bodes very well for the market," he said.
In the Downtown office market, vacancy has slipped about 100 basis points to 8.9 percent in the past year. Today's vacancy also marks a significant drop from the peak rate of 12.1 percent recorded in Oct. 2010. "We feel confident that demand is only going to increase in Lower Manhattan," said executive director Frank Cento.