By Adriana Pop, Associate Editor
Irondequoit, N.Y.–U-Haul is repurposing a former flooring store in Irondequoit, north of Rochester, into a new self-storage facility.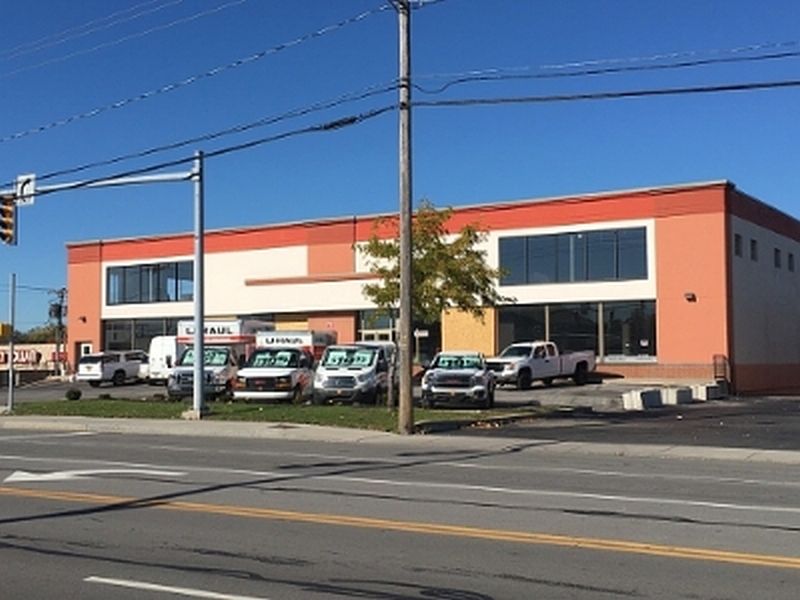 Located at 1106 E. Ridge Road, U-Haul Moving & Storage of West Irondequoit has been offering truck and trailer rentals, moving supplies and U-Box portable moving and self-storage containers since September.
According to Todd Schnitzer, president of U-Haul Company of Western New York, the three-story building, which used to be home to Katz Flooring, has sat mostly vacant for years. The 60,000-square-foot space is now in the process of becoming a full-service U-Haul store.
The area's residents are excited about the project, since it reduces blight while bringing additional moving and storage options in the community.
"The Town of Irondequoit was ecstatic with our refurbishing what had become an eyesore in the community," Schnitzer said in prepared remarks. "The town is working with us and loves the planned renovations."
The property is situated directly across from a Home Depot store. In the coming months, there will be 570 indoor climate-controlled storage units available for rent. Also, construction on a new showroom is nearing completion.
"This store is one mile down the road from a large U-Haul store (U-Haul Moving & Storage of Ridge Road), so the need for storage is here," Schnitzer added. "This area is really starting to grow quickly. It's exciting to be able to offer a state-of-the-art storage facility not previously seen in this community."
The expansion is part of U-Haul Co.'s Corporate Sustainability initiatives. Through this program, U-Haul supports infill development to help local communities lower their carbon footprint by readapting existing buildings.
Image courtesy of U-Haul