By Adriana Pop, Associate Editor
U-Haul has announced the opening of U-Haul Moving & Storage of Jonesboro at 2701 S. Horner Blvd. in Sanford, N.C.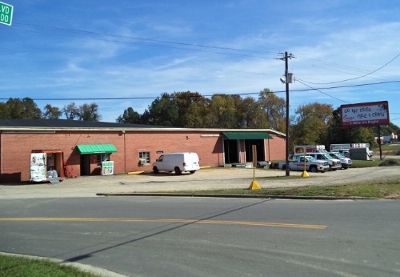 The new store, which opened for business on June 19, sits on a parcel of nearly 5.9 acres. The existing building offers 87,695 square feet of space for U-Haul truck and trailer rentals, towing equipment, moving supplies and U-Box portable moving and self-storage containers.
According to Corey Patterson, general manager of the new facility, the property is located directly between Greensboro and Fayetteville, offering convenience to residents situated along that route.
"This store is a great addition to this area," Patterson said in prepared remarks. "This property had become an eyesore. Customers are happy with the convenience of the store, and also appreciate we are cleaning up the property."
The building once hosted the Castleberry's tobacco warehouse and a community flea market, but had been vacant at the time of U-Haul's acquisition.
"We are excited to be able to partner with our dealers in the area to help serve the Sanford market," U-Haul Company of Central North Carolina president Jason Grider added. "The new facility just adds one more avenue for customers to get their do-it-yourself moving supplies quickly."
The acquisition of the Jonesboro location was driven by U-Haul Company's Corporate Sustainability initiatives. Under this program, U-Haul supports infill development to help local communities lower their carbon footprint. By readapting existing buildings, cities have the possibility to save energy and resources, while reducing their unwanted inventory of unused buildings.
Image courtesy of U-Haul