By Adriana Pop, Associate Editor
U-Haul has recently announced the opening of the East Town Moving & Storage of Green Bay, a new self-storage facility that sits on a 10-acre property at 2201 Main St., on the east side of Green Bay, Wis.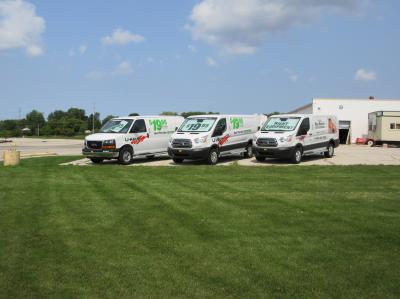 Once used as a K-Mart store, the building had been vacant for eight years. U-Haul expects to complete all renovations at the new facility by March 2016.
East Town Moving & Storage of Green Bay currently offers truck and trailer rentals, towing equipment, moving supplies and U-Box portable moving and self-storage containers. Steve Krause, the project's general manager, is currently operating out of a trailer, while the building is being redeveloped.
Once the cleanup and repairs are completed, U-Haul plans to add 600 to 900 storage units and house its local marketing company headquarters in the same building. At full build-out, the facility will become a full-service U-Haul store with more than 84,000 square feet of space.
"Revitalization of this side of town is needed as the area is seeing huge growth," Krause said in prepared remarks. "The customers are very receptive. The location is well known with a family-owned shoe store in our same strip mall."
Four employees are currently on the payroll at the facility and another dozen U-Haul team members will be hired before the store is fully staffed.
The acquisition of East Town Moving & Storage of Green Bay was driven by U-Haul Company's Corporate Sustainability initiatives through which the company supports infill development to help local communities lower their carbon footprint. By readapting existing buildings, cities may seize the opportunity to save energy and resources, while also reducing their unwanted inventory of unused buildings.
Image courtesy of U-Haul