By Adriana Pop, Associate Editor
U-Haul Company of Texas is expanding in Denton County, with the opening of a store at 16300 FM 156 S. in Justin, just one mile northwest of Texas Motor Speedway.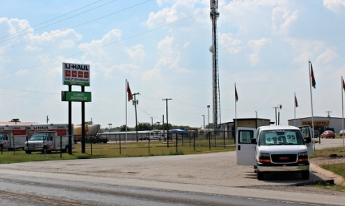 Called U-Haul Moving & Storage of Justin, the facility currently offers more than 550 self-storage units, truck and trailer rentals, moving supplies and boxes.
According to Garner Carey, marketing company president for U-Haul Company of Northwest Dallas, plans call for additional storage, a U-Box warehouse, propane, and hitch and towing installation.
"U-Haul has served the community of Justin for years through our quality independent dealers," Carey said in prepared remarks. "With this new location, U-Haul services will expand to include a variety of additional U-Haul products and services while being available seven days a week."
Overall, the 6.94-acre property located at the site of the former Speedway Self Storage comprises 70,170 square feet of net rentable storage, including 233 climate-controlled units and 49 RV parking spaces available for rent. The store's general manager is Julie Burel.
The opening of the U-Haul Moving & Storage of Justin was driven by U-Haul Company's corporate sustainability initiatives, meaning that the company supports infill development to help local communities lower their carbon footprint. Through the adaptive reuse of existing buildings, cities use less energy and resources than in the case of new construction, while also reducing their unwanted inventory of unused buildings.
Photo credit: U-Haul Co.