May 5, 2010
By Barbra Murray, Contributing Editor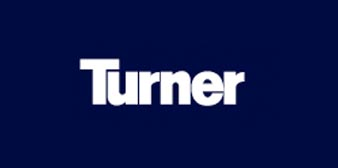 With Turner Construction at the helm, ground has just broken on Nationwide Children's Hospital's (NCH) $93 million Research Building III in Columbus, Ohio. Turner is on track to complete construction of the 225,000-square-foot facility in 2012.
The six-story Research Building III, designed to achieve LEED certification, will anchor the hospital's west campus. The building marks the final segment of an $840 million facilities expansion program announced by the hospital in 2005.
While NCH's expansion endeavor was originally conceived several years ago, its 2012 completion is timely. Passage of the Patient Protection and Affordable Care Act and the Healthcare and Education and Reconciliation Act of 2010–the highly controversial healthcare reform package–has laid the groundwork for a phenomenal surge in demand for healthcare-related properties.
As Fitch Ratings notes in its recently released Impact of Healthcare Reform on REITs and Commercial Real Estate Investment report, the implementation of healthcare reform over the next several years will spark an increase in the development of healthcare properties ranging from hospitals and medical office buildings to R&D properties and drug manufacturing facilities.
Some projects that will help pick up the slack were in the planning stages before the passage of healthcare reform–projects originally conceived to accommodate growth induced by the aging baby boomer crowd and a mushrooming population–and are now beginning to move forward. In New Jersey, New Brunswick Mayor Jim Cahill announced last month that the city would partner with the Robert Wood Johnson University Hospital to develop the 625,000-square-foot New Brunswick Medical Plaza, a $114 million mixed-use property that will include a 58,000-square-foot wellness and fitness center. Catholic Healthcare West recently moved forward with its plans for the expansion of Sequoia Hospital in Redwood City, Calif., by selecting Hunt Construction Group to build a new $240 million, 148,000-square-foot pavilion. And in January, officials at Parkland Memorial Hospital in Dallas signed off on the initial site plan for a $1.2 billion hospital to replace the current facility.