By Samantha Goldberg
At a stage in his career when executives often look to lessen their workloads, Glenn Rufrano decided to take on one of the biggest challenges of his professional life: becoming the CEO of the net-lease REIT American Realty Capital Properties Inc. (ARCP). Revelation of accounting improprieties had shaken market confidence in the REIT, forcing the departure of senior executives, including its founder, Nicholas Schorsch. By April 2015, the company needed a leader, and Rufrano's experience made him a perfect fit for the task.
During more than 40 years in real estate, Rufrano has dealt with his fair share of challenges, repeatedly taking the helm of companies at a pivotal point. At New Plan Excel Realty Trust, he created a focused business plan for the REIT following a troubled merger and management exits. At Australian shopping center REIT Centro Properties Group, he found a way to keep the company afloat in the midst of the financial crisis. And as global CEO of Cushman & Wakefield, he laid out a path for the services firm to dramatically expand its global footprint.
"Glenn again and again proves himself as a savvy investor, manager of debt, and he really knows how to navigate troubled waters," noted Chaim Katzman, founder & chairman of international owner, developer and manager Gazit-Globe.
When Rufrano stepped into the top job at ARCP, he recognized the potential that was temporarily overshadowed by difficult circumstances. "I thought this was a terrific opportunity because I had a sense of the assets and a sense of the people, which I thought were both very good, so the issue really became creating credibility in the company," he recalled. "I felt that could be restored, just as it had been restored in New Plan and in the lenders' eyes in Centro."
In the two years since Rufrano stepped in at ARCP, now known as VEREIT Inc., he has done much to right the ship, culling more than $2 billion of assets from the REIT's portfolio, achieving investment-grade balance sheet metrics and restoring the brand value of its investment management arm, Cole Capital. He has also established VEREIT as a net-lease leader, with a $15.4 billion portfolio of some 4,100 assets and 93 million square feet as of the first quarter of this year. VEREIT also manages $7.5 billion of gross real estate investments on behalf of Cole Capital's non-listed REITs.
Sign of the Times
Rufrano has certainly cultivated the skills necessary to overcome tough situations over many years in the industry, but he didn't always expect real estate to be his path. He graduated from Rutgers University in New Jersey in 1971, with a major in business administration and a minor in computer technology, thinking he'd work in technology. But like many others of his generation, he entered a tough job market.
Rufrano's real estate journey began when he came across a newspaper ad for an appraisal job with Joseph J. Blake and Associates in Westbury, N.Y., a village in Nassau County. "I didn't even know what a real estate appraiser was, but it was a job," Rufrano recalled. "I figured I'd take the job and figure out what to do later."
Little did he know it would be the start of a long real estate career. After a year with the firm, Rufrano moved to Miami in 1972 to help open another office. He also earned a  master's degree in real estate at Florida International University. But the national real estate market began taking a turn for the worse in 1975 and Rufrano, by then newly married, headed back to New York City.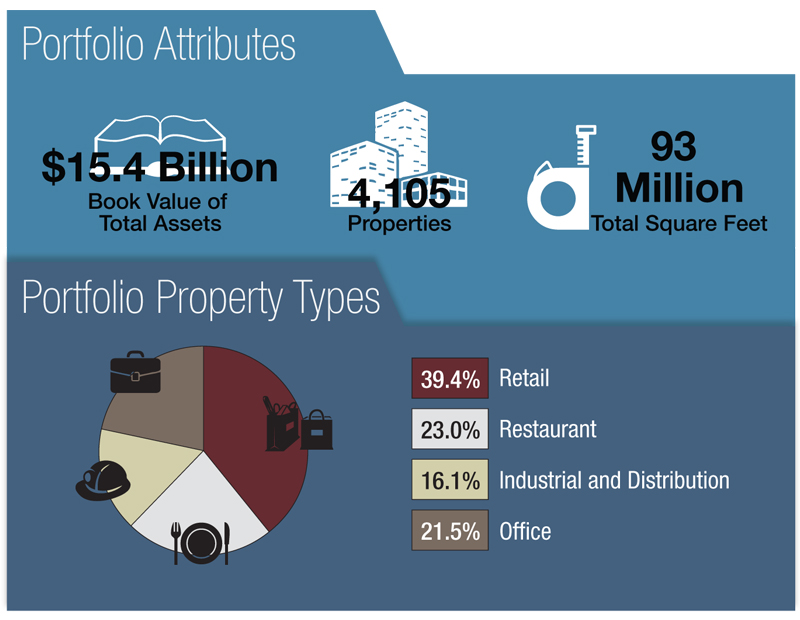 Rufrano further refined his real estate chops when he took a job three years later with Landauer Associates in Manhattan, where he worked in valuation and investment sales. Anthony Manno, then at LaSalle Partners and now president & CEO of investment adviser Security Capital Research & Management Inc., recalls working with Rufrano in November 1982 on a deal to buy the landmark 37-story Daily News Building in Midtown Manhattan from the Tribune Co., which Landauer was representing.
"It was a very complex transaction," Manno recalled. As part of the deal, Tribune Co. subsidiary New York News Inc. maintained a minority stake in the 1.1 million-square-foot building, and the Tribune Co. agreed to move the newspaper's presses out of the building so LaSalle could convert the space.
"We both won," Manno added. "(Rufrano) is incredibly knowledgeable about real estate, understands the trade-off between risk and reward, and he is able to find the quintessential 'win-win' outcome no matter who he's dealing with. Equally important, he treats everyone with a high degree of respect."
Through the '80s, Rufrano helped close some of the nation's most prominent office sales, including MetLife's $400 million purchase of the Pan Am Building in 1980 (the Midtown property has been known as the MetLife Building since 1992). A year later, he worked on the refinancing of the GM Building, in which General Motors got a 10-year, $500 million mortgage from Corporate Property Investors (CPI), then the largest mortgage ever put on a New York office tower. CPI, one of the first private REITs focused on shopping centers, bought the building in 1991 in exchange for the mortgage. Through these deals, Rufrano met the late Jerry O'Connor, then chief investment officer of CPI. The two started The O'Connor Group (now O'Connor Capital Partners) in 1983, and by 1998, they had built a respected firm with 750 employees and $7 billion in assets under management. "That was a lot back then," Rufrano quipped.
Ben Gifford, another early member of the O'Connor team and now a managing director with JP Morgan Investment Management, said the startup environment created lasting ties between the men. "Starting from scratch, I think that's when bonds are built," he said. Gifford left the firm when O'Connor sold the advisory business to JP Morgan, but he has stayed in touch with Rufrano and watched his career flourish. "He's trustworthy, reliable, has tremendous integrity, and he doesn't rattle easily," Gifford said. "Wherever he goes, he establishes a mantle of credibility."
O'Connor also sold its core-plus business to Simon Property Group in 1998, and as the firm was downsizing, Rufrano got a call that New Plan was looking for a CEO.
While he was initially hesitant, Rufrano recalls that it was O'Connor's backing that helped him decide. "Jerry said, 'I'll always support you, and if it doesn't work, you can always come back.'"
New Territory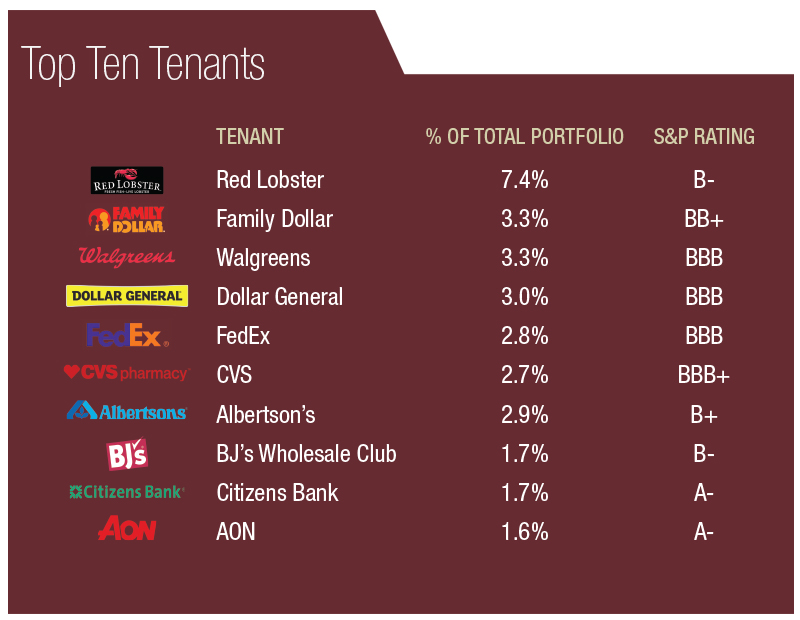 Rufrano became the CEO of a public company for the first time when he took over New Plan in 2000, tasked with helping the REIT overcome its recent troubled merger with Excel Realty. Senior Excel executives had left post-merger, leaving the New Plan team to deal with an unfocused portfolio of 350 shopping centers and 10,500 apartments, plus a small number of land and office assets.
"I think of myself as a logical, quantitative person who likes to have a business plan to measure against, and that was an important part of New Plan," Rufrano recalled. He subsequently restructured the board and management team, and implemented a business strategy to sell off all assets except the shopping centers over a three- to five-year period.
In a stroke of good timing, Rufrano sold New Plan in April 2007 to Australian REIT Centro Properties at a profit. But a few months later, hard times hit the company, and by December, Centro disclosed it was in breach of $5 billion of debt. After the departure of the firm's CEO and CFO, Rufrano was again asked to take on a tough role, joining Centro as CEO. The position required him to relocate, and in January 2008, Rufrano and his wife moved to Centro's headquarters city of Melbourne, Australia. Rufrano laid out a plan designed to stabilize the company and ensure its survival. He successfully restructured what had grown to $7 billion of debt with 23 lenders, and staved off bankruptcy.
"It proved to me that although the company had poor capitalization, a good real estate firm with the right assets and good people creates a platform that can survive long periods of time," Rufrano explained. The Blackstone Group acquired the U.S. arm of Centro in 2011, subsequently rebranding it as Brixmor Property Group.
Establishing Integrity
In early 2010, Rufrano moved back to the U.S., where his reputation as a turnaround specialist preceded him. That year, he was recruited to become CEO of Cushman & Wakefield, "Cushman had gone through some difficult times, as all service companies did. Transactions were really cut off, by and large," Rufrano recalled.
Moreover, the position was his first leadership role at a service firm, and Cushman & Wakefield was then, as it is now, one of the world's largest commercial real estate companies, numbering some 16,000 employees in 50 countries. "I told him, 'You're crazy for taking that on,' " Katzman recalled. "But he said he wanted to go make the company work better. He's the strongest suitor for fixing companies."
As the real estate market began its comeback in 2010, Rufrano managed to steer the company in a favorable direction. During his tenure, which lasted until 2013, he initiated a plan to increase international infrastructure and recurring income. The initiatives helped lay the groundwork for the 2015 merger with DTZ, which greatly expanded Cushman's global presence, most notably in Asia.
Unsure of his next move, Rufrano returned to O'Connor in 2013 as chairman & CEO, remaining until getting the call to become the CEO of ARCP in March 2015. Despite the firm's damaged  credibility, Rufrano believed it "had the bones necessary to be a terrific company."
As a sign of a fresh start, ARCP's name was changed to VEREIT (the name is a mash-up of REIT and veritas, Latin for "truth." Rufrano laid out a four-pillar plan in August 2015 that would reshape the firm's portfolio, improve the company's rating to investment grade, establish a sustainable dividend, and reestablish the brand value of Cole Capital, which ARCP had acquired in February 2014 for $11.2 billion. In just two years, Rufrano has been successful.
Through 2016, Cole Capital raised $487 million worth of equity, and another $66.7 million as of first-quarter 2017, and VEREIT has earned investment-grade ratings from the three main agencies.
Moreover, VEREIT has exceeded Rufrano's goal of culling as much as $2.2 billion worth of assets from its portfolio; by the first quarter of this year, sales totaled $2.8 billion. The company's disposition process has a bit further to go, but its "balance sheet metrics have gotten so good," Rufrano said, that the company began buying assets for the first time in fourth-quarter 2016. During the first quarter of this year, acquisitions hit $100 million, including properties in the grocery, convenience, automotive service and fitness categories, as well as a distribution facility leased to Best Buy. Those deals coincided with $200 million in first-quarter dispositions, including $119.3 million in net sales of Red Lobster restaurants.
VEREIT's goal for 2017 is to complete sales and acquisitions totaling $450 million to $600 million. Rufrano is targeting a portfolio mix comprising 60 to 65 percent retail (including restaurants), 15 to 20 percent office, and 15 to 20 percent industrial. The REIT is nearing that goal, with the portfolio at 62.4 percent retail, 21.5 percent office and 16.1 percent industrial as of the first quarter.
"A very important part of our business model is to be well diversified by properties, by tenants, by industry, by investment-grade rating and by geography," Rufrano said. "We really can't predict what type of property or what geographic region will be in vogue at any given time, but if we are truly diversified, we feel we've created a very good risk-adjusted portfolio for our purposes."
Longtime acquaintances of VEREIT's leader are confident in his ability to be true to his vision. "Rufrano has integrity and market credibility," Manno said. "If he says he'll do something, you know he will pursue it intelligently and passionately, with unwavering integrity. He knows how to set priorities, and he knows how to execute." 
Originally appearing in the Mid-Year Update 2017.