By Laura Calugar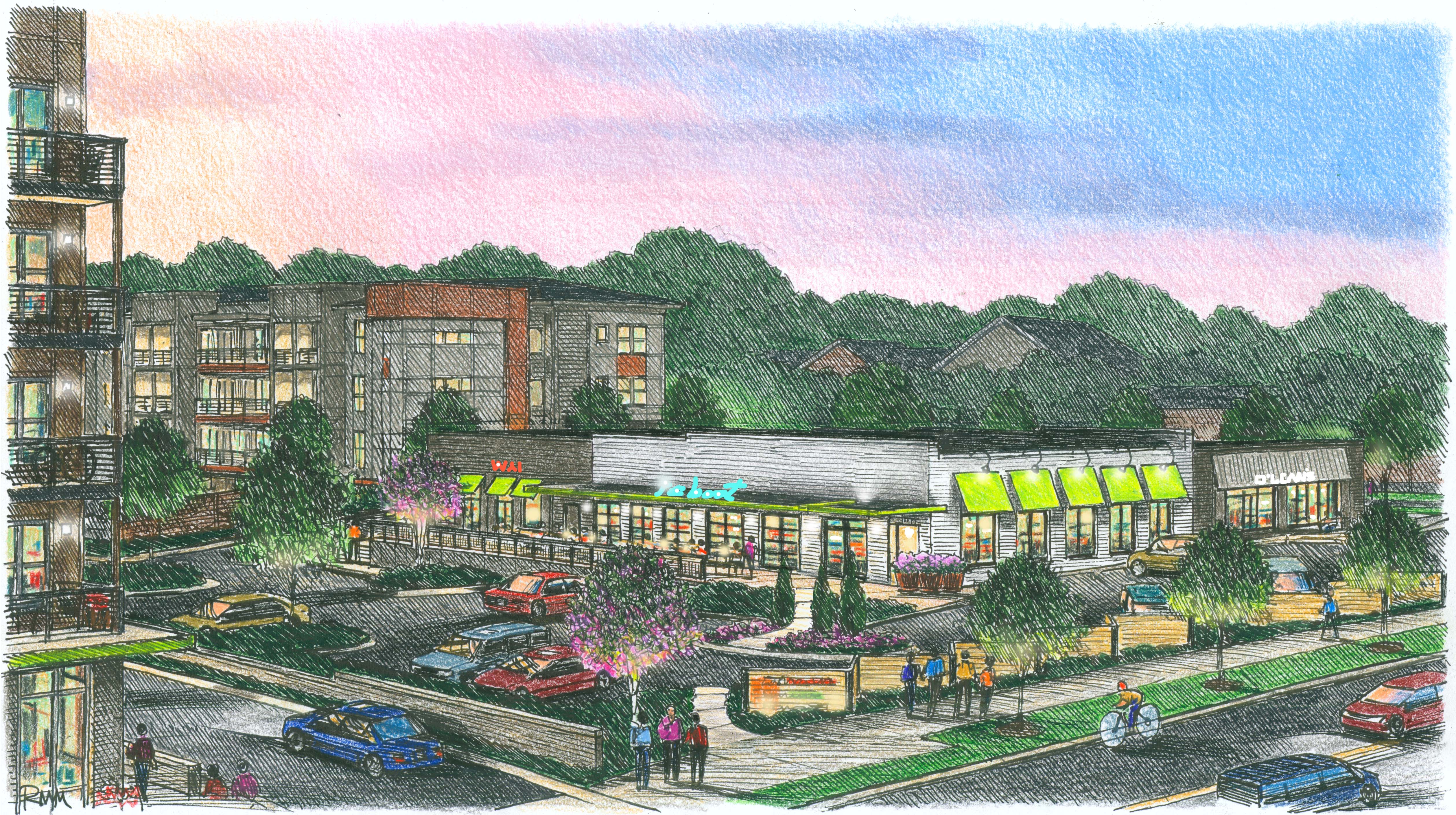 Charlotte, N.C.—The Shopping Center Group recently announced that the renovation process of the 10,000-square-foot retail spacein the One305 Central project is set to begin this month. As part of a $50 million project launched in 2015 with the demolition of existing warehouses, the restoration of the retail portion can commence as residential construction nears completion. Atlanta-based TriBridge Residential acquired the 5-acre site in 2014 for $8 million and is now the developer of the project. Citizens Bank provided $29 million in financing for the mixed-use building.
Local firm Hood Architecture designed the updated retail and restaurant space, while Roper Construction is expected to complete the commercial space this fall. As the exclusive listing agent, The Shopping Center Group is now looking for dining and entertainment tenants to occupy the building, originally built in the 1960s and 1970s.
"With both the character of the design and the modern amenities we expect will fill the commercial space, we anticipate One305 Central will be a welcomed addition to Plaza Midwood. The restaurant space, in particular, will complement the existing restaurants in the neighborhood," said Yates Dunaway, TriBridge Residential's vice president.
Located at 1305 Central Ave., One305 Central is a 246-unit luxury community 1 mile northeast of Charlotte's Uptown. Residents will be able to move in starting this summer. According to Yardi Matrix data, they will benefit from a fitness center, business center, swimming pool, 360 parking spaces, as well as street-level dining and retail spaces. The renovated building will also incorporate 2,000 square feet of patio space.
"Known as one of Charlotte's most diverse and eclectic neighborhoods, Plaza Midwood is begging for new and more contemporary amenities. One305 Central was designed to complement the unique character of the neighborhood and it will deliver what the residents are looking for," said Darrell Palasciano, leasing advisor for The Shopping Center Group, in prepared remarks.
Roughly 110,000 people with an average household income of $85,500 live within a two miles radius of One305 Central. The average daily traffic at the intersection of Central Avenue and Hawthorne Lane is 9,400 vehicles.
Image courtesy of BouncePath Marketing