March 7, 2012
By Nicholas Ziegler, News Editor, and Dees Stribling, Contributing Editor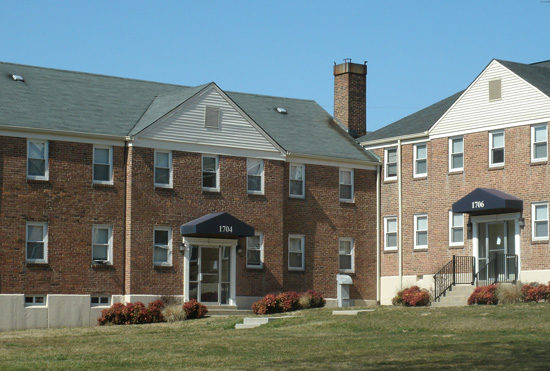 Tryko Partners L.L.C. is having a busy week, as the firm has just picked up Park Raven, a 253-unit apartment community in Baltimore, and Perrywood Garden, a 184-unit property in nearby Aberdeen, Md.
"The multi-family investment market, in general, is highly competitive across the board," Uri Kahanow, Tryko's director of acquisitions, told Commercial Property Executive's sister publication, Multi-Housing News, about the Perrywood transaction. "That said, because operating affordable housing properties requires a specialized skill set–including the qualification of being a HUD manager–the pool of investors in this niche is somewhat smaller at the outset."
Built in 1949, Park Raven sits on nearly 20 acres at 1806 Ramblewood Road. The property is approximately 95 percent occupied. A major renovation completed in 2006 resulted in the replacement of all windows, gutters and downspouts, the installation of new HVAC and many water heaters, and upgrades of most roofs. All of the one-, two- and three-bedroom units in the property's 55, brick-clad buildings have updated kitchens and bathrooms, with new appliances, countertops and floors.
Built in 1971, Perrywood Garden has a project-based Housing Assistance Payment Contract in place for all of its units. The property includes mostly two-bedroom residences, but also has one-bedroom units, and it features an outdoor pool, basketball courts, children's playground and laundry facilities in each building. The 45,000-acre Aberdeen Proving Ground, headquarters for the United States Army Testing and Evaluation Command, is a major employer in the area.
"Greater Baltimore is one of the best-per­forming and steady apartment markets in the country, which makes it attractive to both investors and their financing entities," Chad Buchanan, Tryko's vice president of investments, said. "Within this context, as rental demand for well-located, quality rental properties increases, assets like Park Raven are positioned for significant rent growth."
Last summer, Tryko acquired Loch Raven Village, a 495-unit rental community in Baltimore's desirable Towson neighborhood. The firm's Marble Hall Garden Apartments asset also is located nearby.