October 13, 2010
By Barbra Murray, Contributing Editor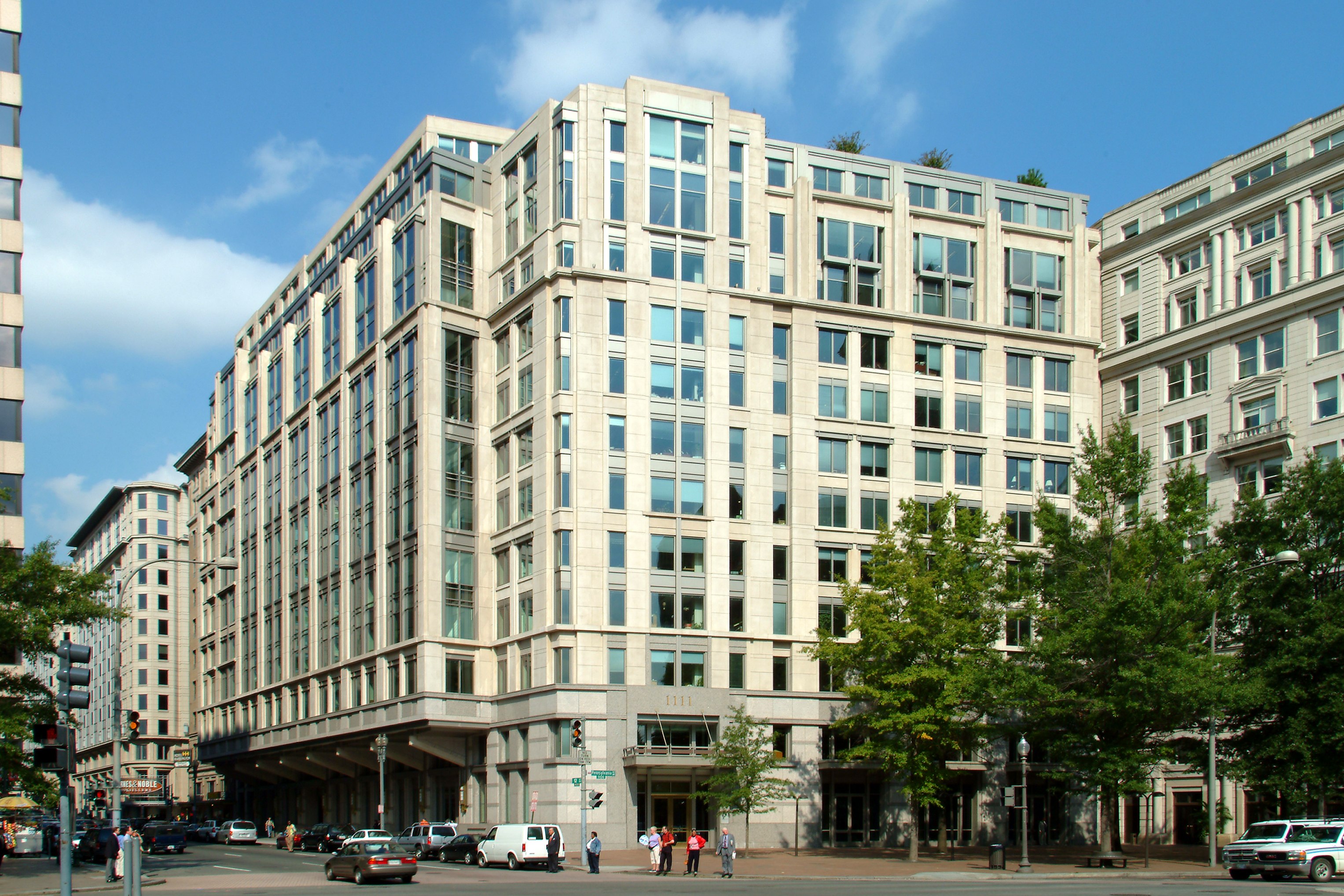 Investors remain keen on Washington, DC's office market and are willing to pay what is considered the big bucks these days for trophy assets like the Presidential Building, the fully leased 331,000-square-foot property that Invesco Real Estate just acquired from Shorenstein Properties L.L.C. And while its seems no broker in town is willing to go on record about the price tag on the premier asset, there have been whispers that the deal was valued at approximately $220 million.
Carrying the address of 1111 Pennsylvania Avenue, the Presidential Building is a highly coveted asset for a few reasons beyond its location in one of the country's strongest office markets. Its status as one of just nine privately-owned Pennsylvania Avenue properties sandwiched between the White House and the U.S. Capitol, also puts it at the top of the list. Additionally, the 43-year-old structure is home to 21,800 square feet of ground-level retail, and it is in tip-top shape, having undergone a redevelopment program in 2002 to accommodate law firm of Morgan, Lewis & Bockius L.L.P., which occupies the 14-story tower's office space in its entirety.
When it comes to real estate sales, timing is everything and a few years in either direction can make all the difference. In 2004, Shorenstein, along with joint venture partner Presidential Equities L.L.C., purchased 1111 Pennsylvania Avenue for $154 million. Had the real estate company decided to sell in 2007 when asset prices had catapulted into the stratosphere, it would have made a mind-blowing profit. And if it had been intent on the building's disposition 12 to 18 months ago, a profit might have been altogether out of reach.
"The DC trophy office market is having a lot more sales than in places like New York City," James Collins, research analyst with real estate services firm Cassidy Turley, told CPE. "The cap rate has obviously dropped since six months ago; trophy properties are trading at cap rates of about plus-or-minus 5½ percent. For Class A properties, it's a 7 percent cap rate."
The District has seen a great many office transactions of late, and at prices that are not staggering, but none too shabby. September's deals included Corporate Office Properties Trust's purchase of Maritime Plaza I and II, totaling an aggregate 362,000 square feet, for $119 million and Falcon Real Estate Investment Company L.P.'s acquisition of the 146,000-square-foot Farragut Building from ING Clarion Partners for $93.5 million.
"A lot of sellers are seeing great opportunities out there," Collins said. "Six or nine months ago, you couldn't get rid of a building, but now you can get a good price for it. The number of buildings on the market from a year ago has skyrocketed."