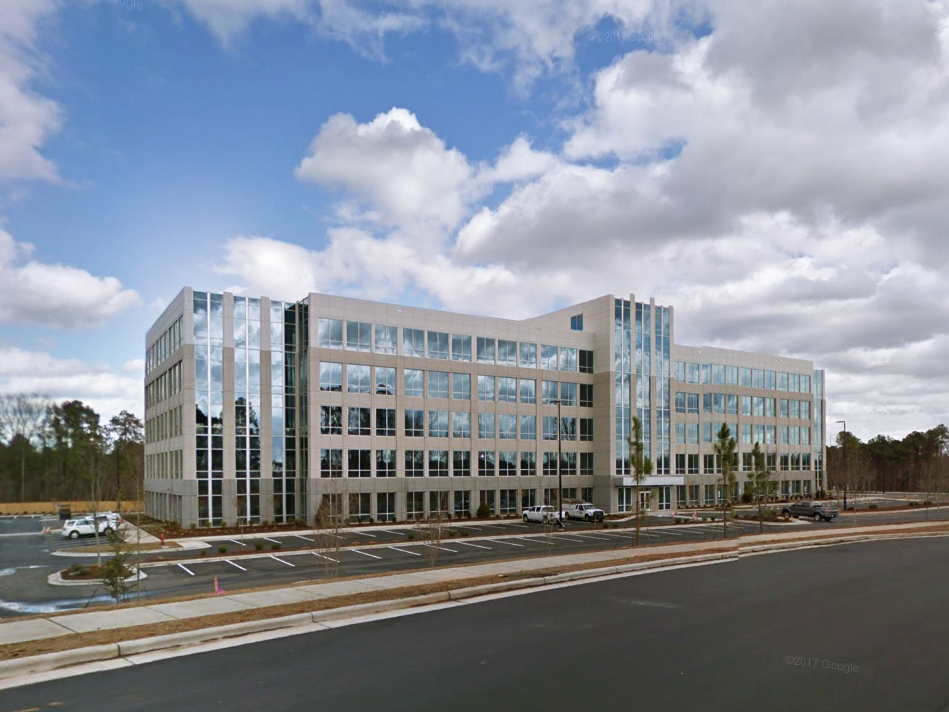 Align Technology Inc. has acquired Forty540, a Class A, five-story office building in Morrisville, N.C., from a joint venture between FCP and Strategic Capital Partners, for $58.1 million. The two sellers originally acquired the site in November 2015, then developed and opened the building in early 2017.
"From the standpoint of leasing activity, it's been a good market and the activity was good," Rich Horn, SCP's president & CEO, told Commercial Property Executive. "The main driver to sell was our tenant kept growing in the building and wanted to own it if they could, so we reached an agreement."
Align Technology was the first tenant at the building, signing an initial 60,000-square-foot lease in 2016, and then added an additional 21,519 square feet in June of 2017. The tenant roster also includes Solar Winds, which has approximately 82,000 square feet in the building. Forty540 was fully leased at the time of sale.
A busy submarket
Located at 3030 Slater Road in North Carolina's Research Triangle Park, the 200,000-square-foot office development features a social hub with food options, outdoor seating and a fitness center. Forty540 is located at the intersection of interstates 40 and 540, in the Research Triangle Park/I-40 submarket of Raleigh-Durham, N.C.
"Morrisville and the larger area of Parameter Park is a major office submarket in the Raleigh-Durham area and the property is very accessible to the airport, Chapel Hill and Raleigh," Horn said. "It's where a lot of larger users can draw from a wide employee base."
CBRE's Jason High and Ham Southworth represented the buyer in the transaction, while the firm's Brad Corsmeier and Ed Pulliam handled the lease deal on behalf of the joint venture.