By Adriana Pop, Associate Editor
Extra Space Storage Inc., a publicly traded self-storage real estate investment trust and third-party management firm, acquired Treasure Island Storage, a three-story facility located in the Philadelphia suburb of Cherry Hill, N.J.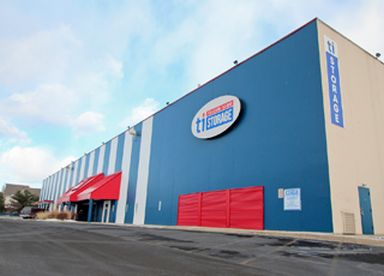 The property, which sold for $7.25 million, spans 98,214 net rentable square feet and offers 762 climate-controlled units, along with 13 surface parking spaces.
The seller was Cayre Equities, a real estate investment and development firm based in New York City. In a separate deal, the company also sold Treasure Island Retail, an adjacent retail asset. An affiliate of Paragon Realty Group LLC purchased the building for nearly $6.28 million.
HFF (Holliday Fenoglio Fowler LP) represented Cayre Equities in both transactions.
The two properties share an adjoining 9.38-acre site at 101 Church Road and are situated across the street from the Cherry Hill Mall. There are 280,941 residents living within a five-mile radius, with an average annual household income of $81,000, according to a HFF press release. Cherry Hills is about five miles from Philadelphia.
The HFF team representing the seller for the Treasure Island Storage transaction was led by Barbara Guffey, director, and Richard Schontz, managing director. Chris Munley, managing director, led the team that brokered the sale of the Treasure Island Retail property.
"Prior to going to market, we advised the seller to create a condominium structure to allow for flexibility in the marketing process. We were able to offer the property to the market as one asset or individual assets and uses, which allowed us to access the appropriate buyer pool for each use. Ultimately, were able to create more activity, yielding 15 offers and a significant premium in the sale price by selling each condominium to separate buyers," Schontz said.
Photo credits: HFF