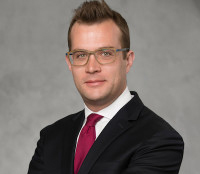 Transwestern's Denver office has hired Billy Woodward as its vice president of Agency Leasing. Woodward will be working with Whitney Hake in targeting both local and institutional office product. The team seeks to provide innovative solutions to a new age of portfolio ownership and management through the integration of cutting-edge technology, coupled with extensive market knowledge and experience.
Woodward specializes in office and flex agency leasing, providing customized advisory services for investment and entrepreneurial owners of commercial real estate. 
Before joining Transwestern, Woodward served as associated director at Newmark Knight Frank, where he handled agency leasing and sales in office, flex and industrial product in southeast Denver. There, he executed more than 150 transactions totaling more than 3 million square feet valued at $400 million. Before Newmark, he handled special projects at Inverness Properties, including providing competitive market research and generalized marketing strategies.
Earlier this month, the same office named Whitney Hake as senior vice president, agency leasing. In her new role, Hake will aid companies in finding office spaces in the Denver area. 
Image courtesy of Transwestern