By Scott Baltic, Contributing Editor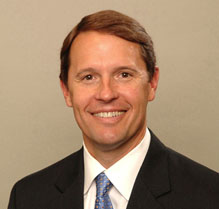 It's been said that until you meet the right person, you don't know how much you want to get married. Maybe that's how Transwestern feels, now that the Houston-based company, several of whose competitors have more aggressively expanded into international markets recently, has tied the knot with its global partner, Paris-based BNP Paribas Real Estate.
The strategic alliance will focus on enhancing services to both companies' clients in Europe, the Middle East, Africa, India and the United States. Transwestern brings to the alliance 1,700 employees serving approximately 1,300 institutional, corporate or investment services clients through offices in 31 markets across the United States.
For its part, BNP Paribas Real Estate has a presence in 30 countries — 15 through wholly owned subsidiaries and 15 through alliances — across Europe, India and Middle East with approximately 3,400 employees in about 150 offices.
Transwestern COO Mark Doran and West Coast president George Garfield will jointly lead Transwestern's activities related to the alliance. Both reportedly played "a significant role" in making the relationship happen.
Asked why Transwestern only now broadened its ongoing expansion from national to international, President & CEO Larry Heard told Commercial Property Executive that this move was driven primarily by client demand. "We felt we needed a global solution to offer to our tenant rep and corporate services clients," he said.
The BNP Paribas alliance, Heard said, allows Transwestern to become "another alternative" in tenant advisory services internationally. "It will be a two-way street" between Transwestern and Paribas, he said, but only the next two or three years will show whether the traffic flows more heavily in one direction than the other.
The international part notwithstanding, Heard expects Transwestern's domestic business to roughly double over the next three years or so. Though the majority of that growth will likely come through existing offices, Heard envisions the company adding another three to five offices over the next several years.
Transwestern had been looking for an international partner for a couple of years, Heard told CPE, but "finding the right cultural mesh" in a company with a heavy focus on client service was the key factor.
"There is an undeniable trend toward globalization in business," he said, and the best futures will belong to companies that can connect with that. The alliance "is a big move for us," Heard said, though he declined to suggest that it's necessarily more significant than Transwestern's opening of its first New York City office last year.