By Roxana Baiceanu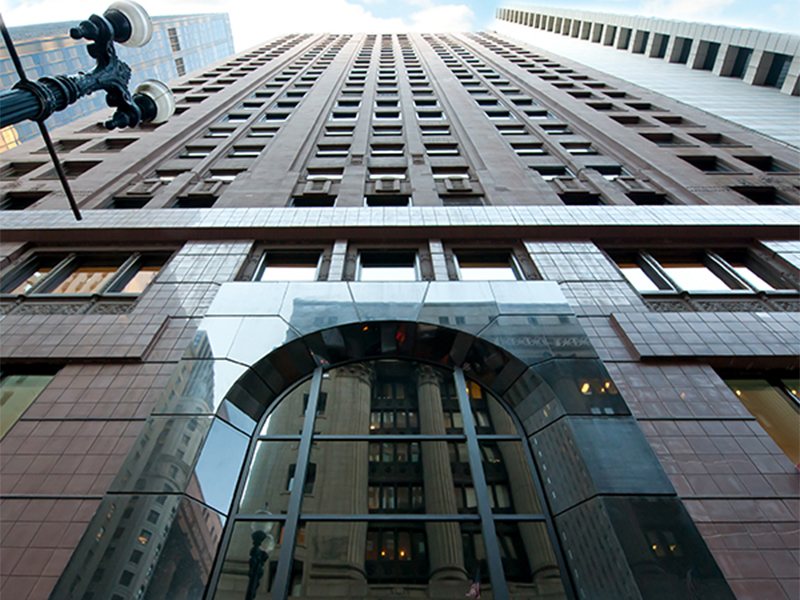 Bentall Kennedy (U.S.) Ltd., a Sun Life Investment Management company, has appointed Transwestern to provide management services for two of its properties in downtown Chicago: 100 N LaSalle St. and 29 N Wacker Drive. The company appointed Property Manager Julia Rabban and Vice President Katie Sakach to lead the management team.
The first facility, 100 N La Salle St., is a 26-story office building comprising 160,838 square feet, most of it office, with some first-floor retail space counting around 6,500 square feet.
The second office building,  29 N Wacker Drive, has 10 stories and a total of 129,262 square feet of space out of which 10,000 square feet are retail.
The two assets add more than 290,000 square feet to Transwestern's already impressive portfolio, which now amasses more than 8 million square feet of office space.
"These assignments speak to our pioneering approach to service delivery, designed to enhance property value through all aspects of operations while fostering a sense of community within the building," Sakatch said in prepared remarks.
Transwestern has become known for raising the bar in terms of client service through its unique management approach called The Transwestern Experience. Focused, among other methods, on a more seamless connection between internal and external service, the approach has led to visible increase in tenant satisfaction.
In March, Transwestern consolidated its Chicago presence by acquiring tenant advisory firm TRU Office Advisors.
Images courtesy of Hearn Co. and Yardi Matrix