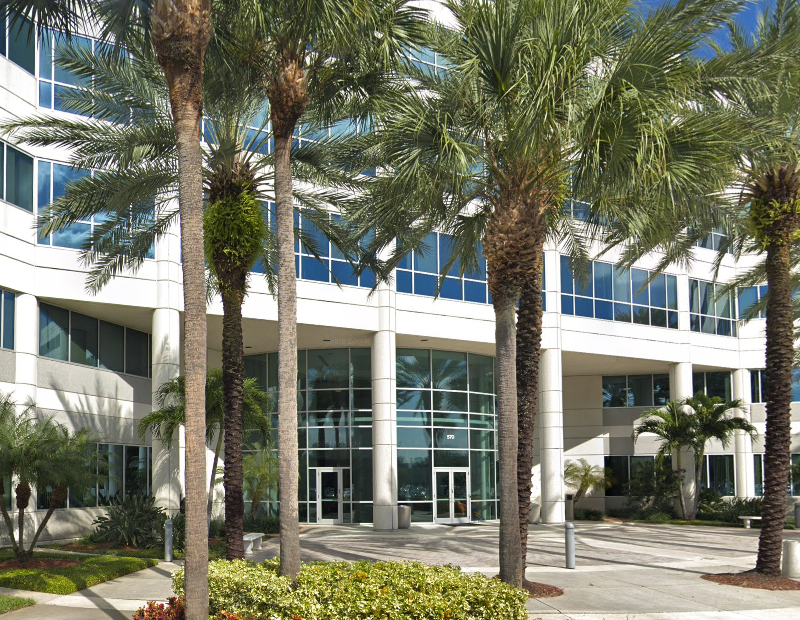 Transamerica has sold 570 Carillon Parkway, a 245,000-square-foot office building in St. Petersburg, Fla. The Feil Organization purchased the asset in a $36.8 million deal. Once the transaction was completed, Transamerica did a partial leaseback, taking back nearly 52,000 square feet of the property.
"This property was developed and has been occupied by Transamerica since 1998," Zakin said. "In 2018, it was converted for multi-tenant occupancy and is now nearly 75 percent leased with only one full floor remaining available at the building."
The 570 Carillon Parkway building boasts an atrium lobby, large cafeteria and fitness center. The property is centrally located in the Carillon Business Park, close to the Tampa/St. Petersburg metro area's three central business districts of Tampa, St. Petersburg and Clearwater. Completed in 1998, Transamerica has been with the building since the beginning. Last year, the property was converted for multi-tenant occupancy. In May, Tata Consultancy Services brought 430 employees to the building as part of a groundbreaking agreement with Transamerica to transform the administration of its U.S. insurance and annuity business lines.
Newmark Knight Frank facilitated the transaction. The firm's Vice Chairman Michael Ippolito, Senior Managing Director Kenneth Zakin, along with John Esposito and Daniel Katcher, represented the seller.
An upswing
This acquisition represented the latest move in Feil's expansion into the high-performance market area, bringing its Tampa/St. Petersburg portfolio to about 1 million square feet. The Feil Organization was represented by the in-house team of Brian Feil, Saunders Ketcham, Brian Palumbo and Michele Frankel.
According to Zakin, the deal was an intriguing one for the Tampa Bay/St. Petersburg market, which has seen increased momentum in office demand over the last few years.
In fact, according to a first-quarter 2019 Tampa office report from Cushman & Wakefield, Class A rents for office property in the area rose by 7.1 percent year-over-year to $26.49. Furthermore, decreasing vacancies and a strong tenant demand raised confidence by landlords across submarkets and asset classes to increase rents.
Last year, the Feil Organization signed a lease with Cornell University to have the school occupy four floors at 570 Lexington Ave. in Manhattan.