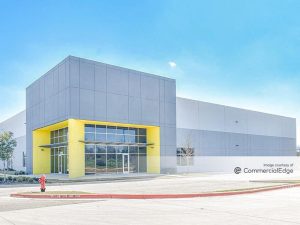 A partnership between Trammell Crow Co. and Clarion Partners is on track to complete Park 183, an industrial park across 95 acres in Austin, Texas. The joint venture has secured construction financing for the last phase of the industrial complex. Once complete, the multi-phase park is slated to encompass more than 960,000 square feet of Class A space.
Comerica Bank provided the four-year construction loan for the co-developers, according to Travis County records.
Park 183
Construction on Park 183 started in 2017, with the development of the two-building first phase totaling 250,000 square feet, on vacant land formerly owned by a local family since 1902. In 2019, construction started on the single-building second phase totaling 85,000 square feet. This addition is fully leased to Federal Express Corp.
The newly delivered third phase includes two buildings and encompasses approximately 300,000 square feet. In September, Move Solutions relocated its headquarters and operations center, occupying more than 100,000 square feet in Building 3 of the extension through a long-term lease.
The tenant roster at the industrial park also includes American Canning and Home Trends & Design, CommercialEdge data shows.
The last phase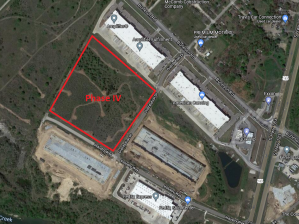 Construction on Phase IV, encompassing the 160,327-square-foot Building 6 and the 148,157-square-foot Building 7, is expected to wrap mid-2022, according to CBRE. The duo will take shape at 7900 Industry Way and 4800 Distribution Way. Both buildings will be equipped with ESFR sprinkler systems and will feature 32-foot clear heights, along with a combined 69 dock high doors and two oversized doors each.
The joint venture between Trammell Crow Co. and Clarion Partners has tapped CBRE to lease the last phase of the project as well.
Park 183 is located in the Southeast Austin submarket, just off U.S. Highway 183 and some 5 miles away from Austin-Bergstrom International Airport. The industrial complex is within 5 miles of Interstate 35 and less than 10 miles southeast of downtown Austin.
Southeast Austin
Austin's population surge, alongside other favorable fundamentals, continues to drive demand for industrial space. Absorption across Greater Austin has remained positive since the third quarter of 2014, according to a recent CBRE report. Southeast Austin is leading the metro for net absorption, with 746,803 net square feet year-to-date. The vacancy rate for the submarket is also 40 basis points lower than the 5.3 percent average across Greater Austin as of the third quarter.