By Suzann Silverman, Editorial Director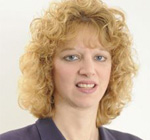 A presidential election year is a natural time for optimism. Every day, we are deluged with candidates spouting streams of hopefulness—whether about the economy's improvement or their own promises to fix what their opponents cannot. Four years after Lehman Brothers and Bear, Stearns & Co. blew up and the national economy tanked—and two years after the economy's presumed turnaround started—everyone is weary of bad news and looking for improvement. And there have indeed been improvements: new jobs, corporate growth, government bailouts worldwide. All are positive signs. No wonder the European Union's bailout deal with Greece pushed the emotion-driven Dow Jones Industrial Average above 13,000 on Feb. 21—the first time the Dow had reached that milestone since May 2008.
Of course, the agreement on Greece is a tourniquet on a national economy that needs major surgery, and other vulnerable European countries continue to hemorrhage. That may explain why the Dow bounced up and down that Tuesday after reaching the stratosphere. At both the global and national levels, we are still very much in economic transition. Much repair work lies ahead, and fresh threats constantly surface, like tensions in the Middle East that could foreshadow a damaging spike in oil prices.
In the commercial real estate sector, a spate of plans to launch REIT IPOs offers a sign of confidence. And capital is available elsewhere, as well: Only the day before the Dow hit 13,000, long-beleaguered Grubb & Ellis Co. announced it had filed for bankruptcy protection in order to sell its assets to BGC Partners Inc. Just last October, BGC closed on the acquisition of another familiar industry brand, Newmark Knight Frank.
Whether the Grubb & Ellis move represents more of a positive (the cash infusion) or a negative (the bankruptcy) for the industry, though, is tough to say. Likewise for C-III Capital Partners L.L.C.'s purchase of NAI Global, announced a month earlier. At that time, Stan Ross, chairman of the Lusk Center for Real Estate at the University of Southern California, told CPE that consolidation will become endemic as the real estate industry, like the business world at large, strives to improve performance. That must lead the list of priorities if investor optimism outstrips companies' ability to meet those expectations, as some pundits have prognosticated will happen. Consolidation generally benefits the business world—although it can be construed as a sign of inadequate performance for the acquired company.
Corporate-level achievement will be all the more important this year, as the federal government is unlikely to accomplish anything of substance before the election. With the recovery in such a fragile state, it is a shame and a scandal to leave so many crucial issues dangling until next January. If there is a silver lining, it may be that election-year stalling will offer a reprieve on issues that are perennial targets of Washington, like capital gains and carried interest tax rates. Ross recommends taking this time to rethink your strategy and identify the best possible approach in a new, deficit-friendly world.