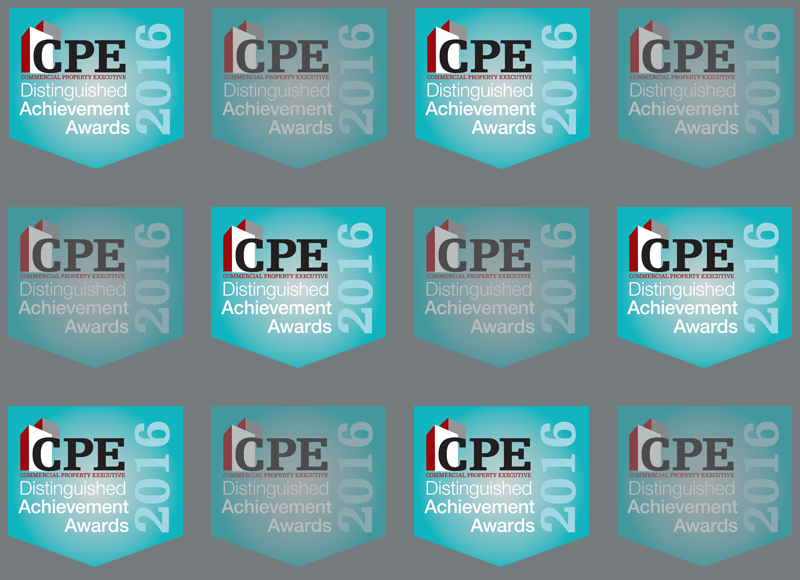 From mixed-use projects to mergers, the sixth annual CPE Distinguished Achievement Awards represent some of the most innovative, savvy and sustainable projects, programs and transactions of 2015. This year, the awards program recognized 10 projects, programs and transactions in six categories—Best Lease, Best Sale, Best Financial Structure, Best Development, Best Design and Most Innovative Corporate Strategy.
Our distinguished panel of judges represented a range of real estate experience, comparing their different perspective to arrive at their decisions about the winners. Evaluating this year's array of interesting and varied submissions were Kyle Bolden, partner with Ernst & Young; Stuart Brodsky, director of New York University's Center for the Sustainable Built Environment and clinical assistant professor with the Schack Institute of Real Estate; Mark Dunec, managing director of real estate solutions for FTI Consulting; and Neil Shah, managing director of RICS Americas; and Charles Thomson of CetraRuddy.
You can read more about the winners in the October 2016 issue of Commercial Property Executive.
The winners were as follows:
Best Lease:
First Place: 787 11th Ave. in New York City. Submitted by NGKF, which represented BNF/Jaguar Land Rover in its search for a new location and decision to sign a lease in the recently purchased Manhattan space, a complex deal that entailed three agreements and included plans for Nissan North America, as well.
Second Place: Paramount Plaza in New York City. Submitted by JLL, which represented Assured Guaranty Ltd. in its move to a smaller space within Paramount Group's portfolio, terminating its existing lease without a replacement tenant.
Best Sale:
First Place: Uptown Station in Oakland, Calif. Submitted by Newmark Cornish & Carey, which represented buyer Uber Technologies Inc. in its purchase, remodeling and restoration of an historic site above a BART station, attracting other technology firms to the area.
Second Place: Memorial Sloan Kettering Cancer Center Bergen in Montvale, N.J. Submitted by NGKF, which represented the cancer center in its identification of a site for its new regional outpatient facility, which will bring broad benefit to the surrounding community, both through health care and new jobs.
Best Development
First Place: Park District Project in Dallas. Submitted by Trammell Crow Co., which collaborated with MetLife on the two-tower mixed-use project in the city's downtown that required rezoning from office only and increased density to provide greater connection for residents, office users and retailers.
Second Place: Hughes Landing in The Woodlands, Texas. Submitted by Howard Hughes Corp., which created the 66-acre mixed-use development as a town within a town, all within just 36 months. this mixed-use community offers a dense, urban live-work-play environment unusual to the area.
Best Design
First Place: Kimmerle Headquarters in Harding Township, N.J. Submitted by Kimmerle Group. Located between a rural and a highly urbanized area, Kimmerle's new headquarters embraced both, adapting a 1970s-era structure through the use of locally sourced materials and incorporating many sustainable elements.
Best Financial Structure
First Place: 1600 Corporate Center in Rolling Meadows, Ill. Submitted by RealtyMogul.com. The crowdfunding trendsetter took on a Class B-plus office building with some vacancy but a solid tenant lineup, providing a $16.9 million loan and closing the day before the deal was taken out for securitization, demonstrating its ability to structure complex transactions.
Most Innovative Corporate Strategy
First Place: Colliers International Group Inc. Submitted by the company, which REIT, which spun off from First Service Corp. in a deal structured as a tax-free distribution to shareholders.
Second Place: SmartStop Self Storage Inc. Submitted by the company, which merged with Extra Space Storage Inc. in a $1.4 billion deal that marked the largest transaction in the sector in the past decade and the third largest ever.