Houston has been making steady progress following hits such as the energy crisis and the impact of Hurricane Harvey in quick succession. While the metro has a lengthy recovery process ahead, signs point toward a strengthening economic outlook. An oversupply of office product isn't discouraging developers in breaking ground on new projects. According to Yardi Matrix, construction activity was solid in 2018, with some 3.2 million square feet of office under construction across the metro.
Also in 2018, $12.4 billion in new loans was originated in Houston, with construction financing taking up $404 million of the total amount. As nearly $720.4 million in mortgages reached maturity last year and $172.7 million of that were construction loans, keeping a close eye on companies seeking to recapitalize their assets will be interesting. Yardi Matrix's list of top matured loans in 2018 also reveals one of the biggest refinancing deals in Houston to take place year-to-date, originated by Morgan Stanley in February.
5. Beltway 8 Corporate Centre III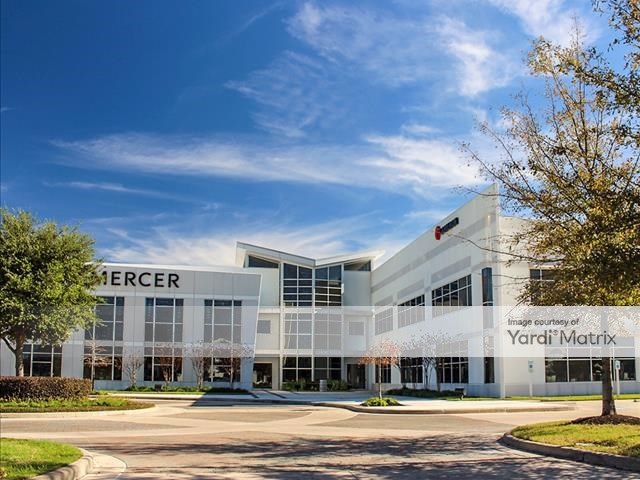 Wells Fargo provided Agellan Commercial with $26.7 million in financing for the acquisition of Beltway 8 Corporate Centre III and Beltway 8 Corporate Centre IV in 2013. The five-year loan bearing a 3.4 percent interest rate matured in November 2018.
Additionally, Wells Fargo provided a $10 million mortgage for the same properties in March 2015, and most recently, Agellan Commercial received $321 million in financing from Morgan Stanley, according to Harris County records. Originated earlier in February, the multi-state portfolio loan includes Beltway 8 Corporate Centre III and is set to mature in March 2021.
4. Kirby Grove
Midway completed the LEED Gold-certified Kirby Grove in 2015 with assistance from a $42.8 million construction loan provided by Zions Bank. The five-year mortgage reached maturity in November 2018, followed by a recapitalization that closed in the same month—Zions Bank provided the owner with a new $50 million financing scheduled to expire in November 2021. Located in the Greenway-Upper Kirby submarket, the 248,725-square-foot office building is home to companies including Spaces, which signed a lease for the entire sixth floor of Kirby Grove in 2017.
3. Memorial Green – Boutique Offices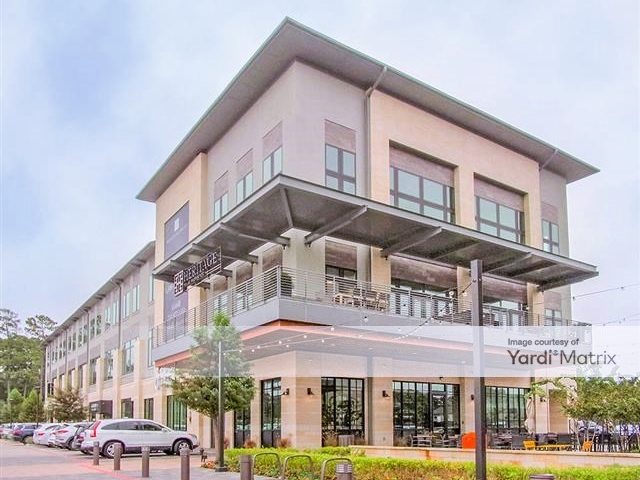 JPMorgan Chase provided $62,795,627 in construction financing for the development of the office component of Midway's Memorial Green mixed-use project in 2014. The two-building property came online in 2016, while the loan matured in December 2018.
The 14-acre urban village features luxury residential, retail and boutique office space on the former Buckner Baptist Haven senior living facility's site, which had been vacant for more than 15 years before the new development started taking shape. The 50,000-square-foot Memorial Green – Boutique Offices is 100 percent leased.
2. HP Plaza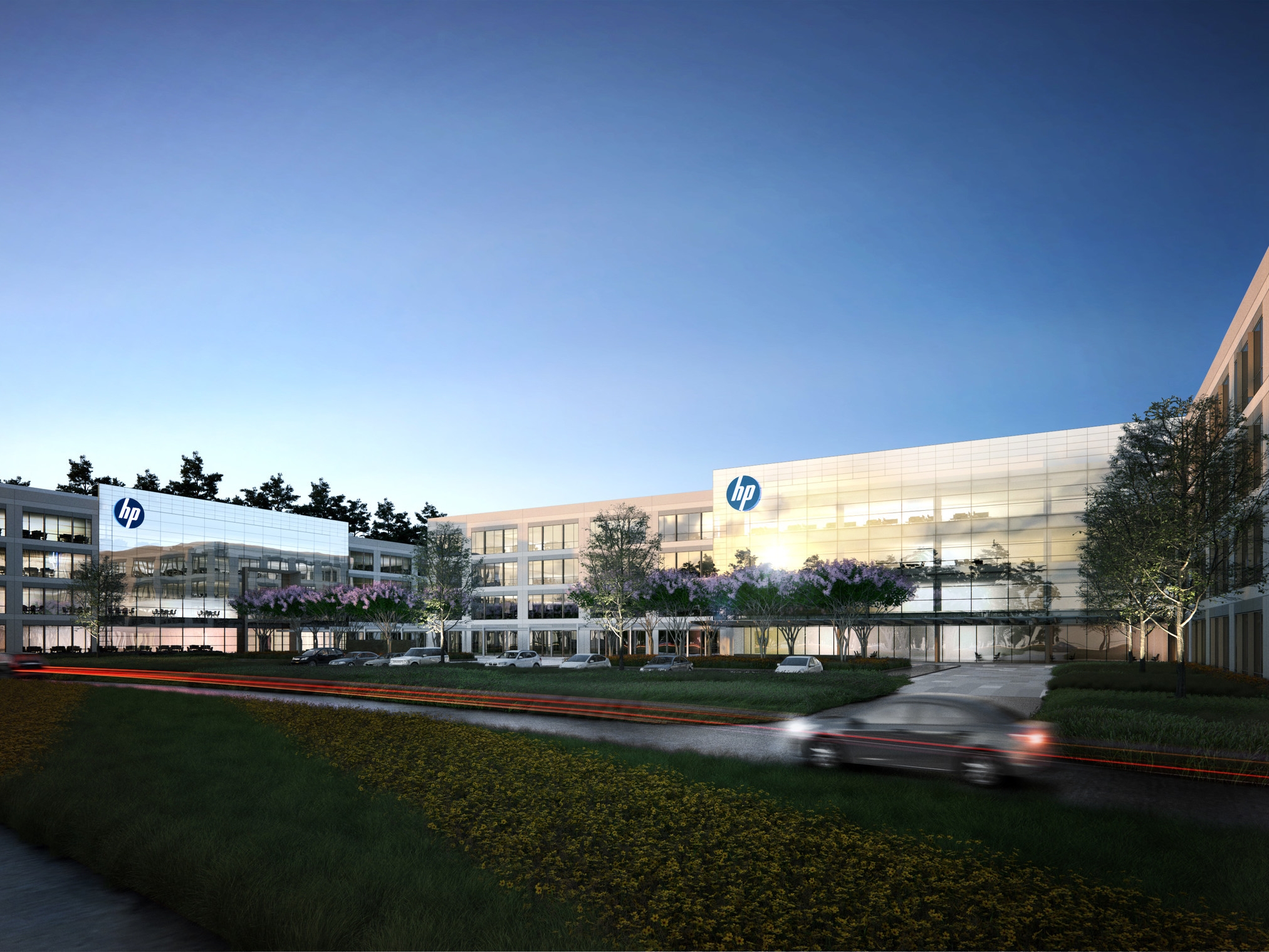 HP Inc.'s new campus broke ground in early 2017 and opened in 2018, with BOK Financial funding the $95.5 million construction loan. The short-term financing matured late last year, in December. A joint venture of Patrinely Group, USAA Real Estate and CDC Houston developed the 378,402-square-foot, two-building property, which houses approximately 2,400 employees. The Class A campus is located within CityPlace, a 60-acre development in the 2,000-acre master planned community of Springwoods Village.
1. Westchase Commons
The $266.7 million portfolio financing originated in 2016 by Citibank matured in February 2018, with the two-year loan bearing a fixed interest rate of 3.0 percent. The mortgage facilitated Lone Star Funds' $333.4 million acquisition of a 24-property portfolio form EQ Office in 2016, which included Westchase Commons.
Located at 3100 Hayes Road, the property comprises nearly 150,000 square feet and was completed in 2001. The garden-style, three-building asset features amenities such as controlled access and covered parking and is 87.8 percent leased to companies including Xerox and LandWorks.
Images courtesy of Yardi Matrix