79 Fifth Ave., Manhattan
Sale Price: $276,750,000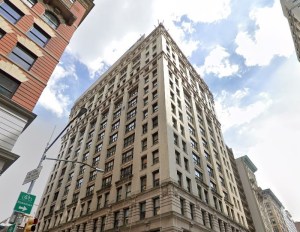 Eagle Point Properties sold its interest stake in the 327,212-square-foot building in the Flatiron District. A & R Kalimian funded the purchase with a ten-year $240 million loan provided by Citibank, Wells Fargo Bank and JPMorgan Chase. The 16-story office tower also known as Knickerbocker Building was built in 1906, underwent renovations in 1979 and includes 16,300 square feet of retail space.
221 W. 37th St., Manhattan
Sale Price: $15,450,000
A private investor acquired the 21,180-square-foot office building in the Garment District. The buyer secured an $8.5 million acquisition loan originated by Bank Hapoalim B. M. Completed in 1920, the six-story property with a 2,500-square-foot ground-floor retail space was last altered in 1987. The tenant roster includes Avdoo & Partners Development and Champion Courier, among others.
42-11 214th Place, Queens
Sale Price: $14,725,000
Flushing-based Cement and Concrete Workers District Council Welfare Fund acquired the 30,122-square-foot building in Bayside. Built in 2018 on the corner of 42nd Avenue and 214th Place, the four-story property includes 17,231 square feet of office space and 12,891 square feet of parking. The 7 subway line is located over 3 miles away at the intersection of Main Street and Roosevelt Avenue.
103-109 E. Burnside Ave., Bronx
Sale Price: $9,850,000
Vanbarton Group sold the 17,918-square-foot property in Fordham along with 2056 Morris Ave. totaling 1,800 square feet and 2062 Morris Ave. encompassing 4,508 square feet to Verv Capital. Signature Bank facilitated the sale of the three adjacent properties with a $6.9 million loan. The trio also known as 101 E. Burnside Ave. offers easy access to the 4 subway line at the corner of Jerome and Burnside Avenues.
860 Courtlandt Ave., Bronx
Sale Price: $8,700,000
Nonprofit Phipps Houses acquired the 29,130-square-foot property in Melrose. The two-story property last traded in early 2017 for $5.7 million. Originally built in 1930, the building was renovated in 2001 and includes 4,100 square feet of storage space. The property on the corner of Courtlandt Avenue and E. 160th Street offers easy access to subway lines B, D and 4 roughly half a mile away.